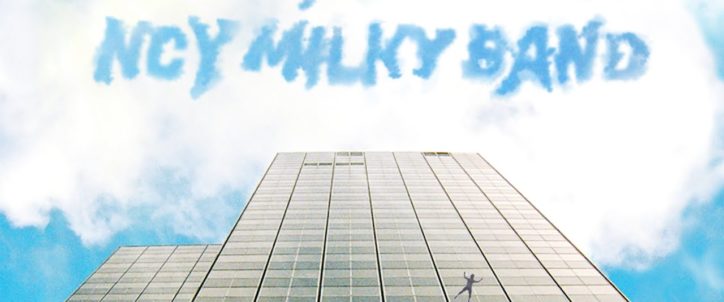 NCY Milky Band | EP scales new heights
NCY Milky Band are the jazzy house band for the label Black Milk Music (which also counts M.A Beat and Ghost In The Tapes among its acts). For their new EP, the quartet of Le Serveur (keyboards), Quentin Thomas (saxophone), Antoine Léonardon (bass) and Paul Lefevre (drums) have reached new heights – by scaling the Thiers tower in their home town of Nancy.
The video for the Live at 111m EP  features three new tracks performed on the roof of the tower, 111m up and filmed using a drone, with the footage was then combined with animation by Pol Bourdellon. The band are also joined by two rappers from the Les Gars Du Coin collective, Cotchei and Lobo EL for closing song 'Mercure'.
You can also keep an eye out for BMM's forthcoming label sampler, released on 19th June, which rounds up some jazz, hip-hop, funk and psychedelic pop-influence delights from Léon Evangelion, M.A Beat!, Franck Flower, Brothers Nylon and more.