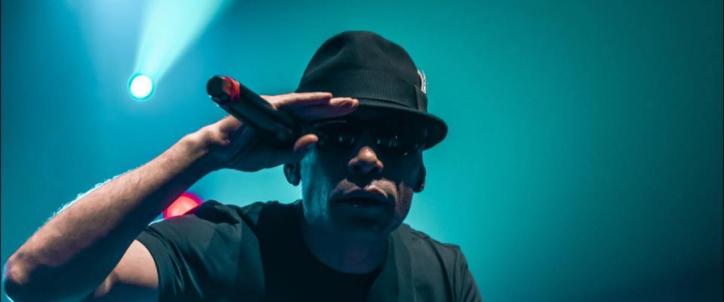 Nuttea | New single and an exclusive What The France playlist
A genuine icon of the francophone reggae and ragga scenes, Nuttea (also known as Daddy Nuttea), real name Olivier Lara, is a French artist born on 26th December 1968 in Guadeloupe. He moved to Paris at the age of six and started out at the end of the 80s with the High Fight International sound system alongside singers like Féfé Typical and the late Tonton David and Don Lickshot. After two notable appearances on the seminal Rapatittude 2 compilation in 1992 and the launch of sound system Stand Tall, he recorded his debut album , Paris-Kingston-Paris. For this foundational record, released in 1993, Nuttea called on Jamaicans from the band Firehouse Crew and famous production duo Steely & Clevie, with the latter also working with him the following year on the Volume 1 EP. Four years later he released the album Retour aux sources, on which he invited Jamaican duo General Degree for the track 'Who Dem A Try Fi Test', as well as Richie Stephens, for a version of Bob Marley's 'Natural Mystic'. At the same time he collaborated with rap group IAM on a number of occasions, such as on the track 'La 25e image', inspired by Mathieu Kassovitz's award-winning film La Haine (1995), and then on their album L'École du micro d'argent  (1996), which was certified diamond with more than 1,700,000 sales.
In 2000, he released the album Un signe du temps, which was a big success on French radio with singles 'Elle te rend dingue (Poom poom short)' and 'Trop peu de temps', and an appearance from Jamaican singer Luciano on 'The Key'. The album sold more than 700,000 copies. The same year, Nuttea also featured on the original soundtrack of the film Taxi 2, which was gold certified, with the One Shot collective alongside Disiz La Peste, Faf Larage, Jalane, Taïro and Vasquez of the group Less du Neuf. In 2001, he recorded a single with UK group UB40, called 'Cover Up'. followed by the albums Urban Voodoo (2004), which features a prestigious guest appearance from Jamaican singer Beres Hammond on the track 'Femme', and Mister Reggae Music (2013), with the participation of Jamaican Demarco and French singer Balik from the group Danakil. He teamed up again with IAM in 2017 on the track 'Terre aride' on their album Rêvolution, before releases the singles 'L'interview', with journalist Olivier Cachin, and 'Pull Up Selecta' (2018). In 2021, Nuttea made his comeback with the single 'Network', a duo with French artist Kenyon, is currently working on a new album that is expected next year, and has just put out a new single on French label Irie Ites, which sees his share the mic with two Jamaican veterans: King Kong and Beenie Man.
While we wait for the album, Nuttea has put together an exclusive playlist for What The France, featuring a mouth-watering blend of classics and recent tracks by Serge Gainsbourg, Alpha Blondy, Princess Erika, Tonton David, Raggasonic, Admiral T, Straika D, Bazil, Biga*Ranx, Féfé Typical, Tiwony, Pierpoljak, Taïro, Naâman and Daddy Yod.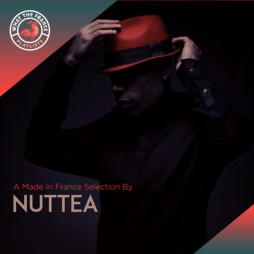 Curators
A made in France selection by Nuttea
Listen to a selection of "made in France" tracks, carefully handpicked by Nuttea.
Listen now