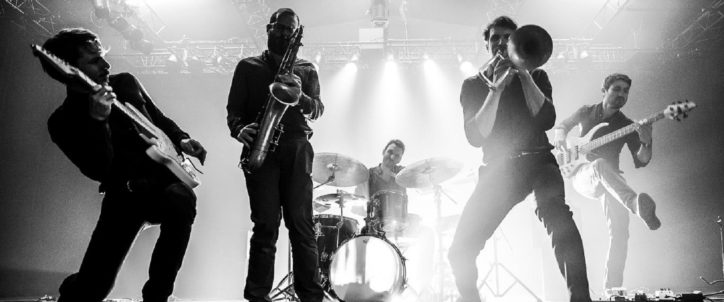 OZMA | 11 Concerts to wrap up their international tour!
OZMA, the jazz group formed by Stéphane Scharlé (drums), Édouard Séro-Guillaume (bass), Julien Soro (saxophone), Guillaume Nuss (trombone) and Tam De Villiers (guitar), is touring on three continents: South America, Africa and Europe.
This series of shows is to promote the group's new album, HYPERLAPSE, which is out mid-November.
OZMA have also recently announced their first web series, called 'High, Far & Loud'. It documents their extensive 2018 tour, during which they played 56 concerts in 13 countries throughout Europe, Africa and Asia.
OZMA will close out another successful year with a concert in Paraguay, five in Brazil and three is Equatorial Guinea.