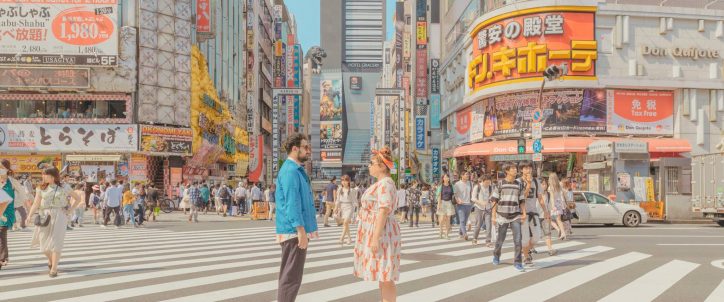 Part-Time Friends | Discover their made in France selection
Part-Time Friends – duo Pauline and Florian – are a new French pop sensation who have been making noise with their viral video for "Streets and Stories", which was inspired by Instagram. Get an insight into the band through their made-in-France music selection. 
Part-Time Friends' made-in-France selection is true to the spirit of Pauline & Florent's music. It's groovy (Phoenix), deliciously cynical (La Femme), surprising (Vald) and moving (William Sheller). Like the band, the tracks have a playful approach to words and melodies – check out for yourself!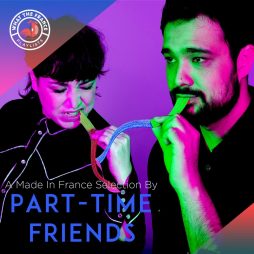 Curators
A Made In France Selection By Part-Time Friends
Enjoy a selection of made in France tracks handpicked by Part-Time Friends !
Listen now
Pauline and Florian met at college in the South of France and bonded thanks to The Libertines, and their early sound was heavily indebted to the British band.
After years of collaboration and arguments, they left the garage-rock aesthetic behind for an anti-folk, pop vibe that would lead them to wander from France to Wales, by way of Las Vegas.
The band's name Part-Time Friends comes from their tumultuous relationship and was inspired by Moldy Peaches' well-known cue "You're a part time lover and a full time friend" from "Anyone Else But You".
On the wise advice of The Servant's singer Dan Black – a label-mate of their label and management Un Plan Simple, the band had recorded their EP Summertime Burns and debut album Fingers Crossed in a Welsh studio. They worked with Tom Manning, who collaborated on PJ Harvey's recordings, and Ben Christophers, who worked with Bat For Lashes.
Their new album Born To Try tells the story of a band who almost part ways, but ultimately nothing could keep Part-Time Friends apart. Born To Try is a testament to the band's maturing vision.
Want to know more about Part-Time Friends? Check out their #WTFrance interview.