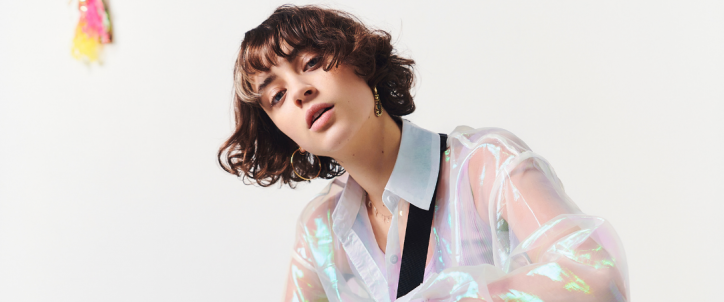 Pomme | Her exclusive playlist ahead of the What the France Night in Copenhagen!
Singing about love, death, nature and many other eternal and contemporary issues, Claire Pommet, aka Pomme, is a singer-songwriter who lives between Paris and Montreal and she will be playing the What the France Night in Copenhagen, Denmark on 5th May.
Pomme released her first album, À peu près, in 2017.  Acclaimed by the press and her fans, it was the logical successor to her EP Cavale, released in 2016.
Two years ago, her second studio album Les failles saw her receive an award at the 2020 Victoires de la musique for 'album revelation of the year'. The album was re-released last year under the  name Les failles chachées. "I just had a desire to write," Pomme explains about her new work. "I was in a period of reflection about separation after a break-up. But in the end it went way beyond that. From there I started thinking about life, humanity and the fact of being an adult – lots of things are really intense when you're alone and forced to confront them."
In 2021 she won another Victoire de la musique for best female performer. She is unflinchingly honest in her songs – for the 23-year-old musician, music is a kind of therapy. "I open a door and I talk about things that aren't going well at the moment. Things that worry me, that make me sad and which I find particularly challenging. But at the same time, it does me good to allow these things to be expressed and to write about them, " she explains.
Listen to her exclusive What the France playlist!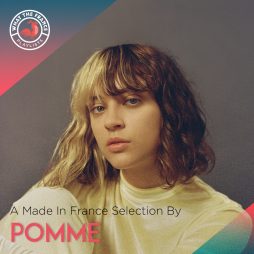 Curators
A Made In France Selection By Pomme
Listen to a selection of "made in France" tracks, carefully handpicked by Pomme.
Listen now
And find out where she's playing live!