Reeperbahn Festival | The made in France artists
From 18th to 21st September, the Reeperbahn Festival will once again be taking place in Hamburg. One of the biggest city festivals in Germany will, for the 14th time, showcase German and international artists, with over 600 concerts in no less than 90 venues. As ever there will be a strong made in France presence with 29 acts representing the cream of France's emerging and established artists.
But the fun doesn't stop with the live music – two French music-based films will also be having their German premieres at the festival.
French Waves de Julian Starke, 2018.
Le Choc du Futur de Marc Collin, 2019.
Listen to the made in France du Reeperbahn playlist!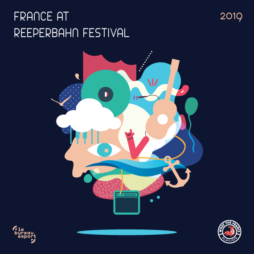 Events
France @ Reeperbahn Festival 2019
The Reeperbahn festival is an international event, held from September 18 to 21, 2019.
Listen now