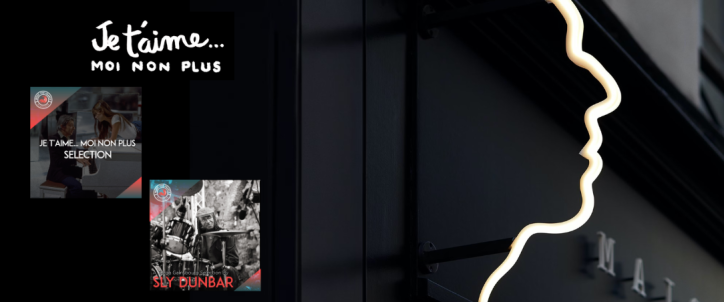 Serge Gainsbourg | Grand opening of 'La Maison Gainsbourg' and an exclusive playlist by Sly Dunbar!
September 20, opening of Maison Gainsbourg
Maison Gainsbourg, located in Paris, is a museum dedicated to the world of the late Serge Gainsbourg (2/4/1928 – 2/3/1991). The museum is made up of two distinct spaces: '5 bis rue de Verneuil', which was the family home of Gainsbourg between 1969 and 1991, and '14 rue de Verneuil', which is a museum, bookstore, and home to a café and piano bar, called "Le Gainsbarre".
Maison Gainsbourg will open to the public on September 20, 2023. The house is a place of history, inspiration, and work, having been partial to Gainsbourg's family life and career in music, as well as host to a number of illustrious guests. 5 bis rue de Verneuil is an integral part of the work of Serge Gainsbourg, both in his personal life and the development of his career. The "5 bis" was – with the objects it contains – kept intact by Charlotte Gainsbourg after the disappearance of her father more than 32 years ago.
Walk through Serge Gainsbourg's house
Serge Gainsbourg's house can be experienced alongside an original soundtrack created by Soundwalk Collective in collaboration with Charlotte Gainsbourg. Composed from an original sound archive, this creation superimposes the intimate setting with the history, archives and sounds collected from Serge's career. In small groups, visitors equipped with geo-located headsets move around the two floors of the house. The tour serves as a thirty-minute sound immersion during which the audience is free to explore, guided by the voice of Charlotte Gainsbourg, who, step by step, regales the memories and stories linked to her father and her childhood home.
The Gainsbourg Museum
At 14 rue de Verneuil, visitors can access the Gainsbourg museum, which is a space dedicated to both permanent collections, as well as temporary exhibitions. Lasting approximately one hour, the permanent collection tour offers a dive into the world of Serge Gainsbourg in eight chronological chapters. It brings together nearly 450 original objects: manuscripts, works and emblematic objects, or even clothing and jewelry that belonged to Serge Gainsbourg. These items come from the Maison Gainsbourg's rich documentary collection as well as exceptional loans from institutional and private collections.
Opposite these windows, eight screens broadcast a selection of rare television, photographic, cinematographic and radio archives, some of which have never been seen before, in which Serge Gainsbourg in voice-over tells his own story. The basement of the museum is dedicated to small temporary exhibitions that highlight key events in the life and career of Serge Gainsbourg. The Maison Gainsbourg collection has around 25,000 references. It is made up of objects, works, furniture, photographs, documents and clothing that belonged to Serge Gainsbourg. In this collection, we find major works, such as Man with Cabbage Head by Claude Lalanne, the original manuscript of La Marseillaise by Rouget de Lisle, or even La Chasse aux Papillons by Salvador Dali. Maison Gainsbourg also maintains a vast documentary collection consisting of more than 3,000 manuscripts, a large press archive as well as a photographic archive of slides and original prints.
Once Upon a Song: the exclusive video "Je t'aime… moi non plus"
To celebrate the opening of Maison Gainsbourg, What the France is pleased to offer you not one but three special pieces of content! First of all, a video capsule which retraces the genesis of the title 'Je t'aime… Moi non plus', accompanied by a playlist bringing together the multiple available versions of this piece, as controversial as it is legendary, released in 1969, which notably ranked at No. 1 in the United Kingdom."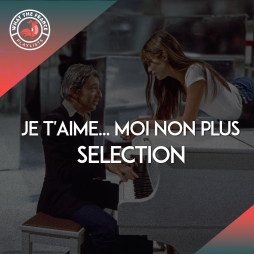 Themes
Je T'aime… Moi Non Plus Selection
Listen to a selection of the Serge Gainsbourg classic 'Je T'aime... Moi Non Plus'.
Listen now
Finally, we also offer you another exclusive playlist focused around the repertoire of Serge Gainsbourg, developed by the legendary Jamaican drummer Lowell Fillmore Dunbar, known worldwide as Sly Dunbar. Half of the duo Sly & Robbie, with his friend the late bassist Robbie Shakespeare (9/27/1953 – 12/8/2021), Sly Dunbar was born on May 10, 1952 in Kingston (Jamaica). Dunbar began playing drums in a band called The Yardbrooms from the age of 15, with his first recording appearing on the hit album Double Barrel by Dave Barker and Ansel Collins. Sly then joined the group Skin Flesh and Bones, before performing successively with The Aggrovators and The Upsetters in 1970, then with The Revolutionaries in 1975, it was with this group that Sly & Robbie developed and popularized the "Rockers" sound. Sly Dunbar was also a member to the group Word Sound and Power which accompanied the legendary Peter Tosh on his albums Bush Doctor, Mystic Man and Wanted Dread And Alive, as well as on tour from 1978 to 1981. In his time Dunbar has collaborated with the biggest names in Jamaican music including Bunny Wailer, Dennis Brown, Gregory Isaacs, Culture, U Roy, Max Romeo, The Abyssinians and Prince Far I.
As a duo, Sly & Robbie provided the rhythm section of the group Black Uhuru from 1977 with the album Love Crisis, and performed on multiple international tours, notably alongside The Clash, The Rolling Stones and The Police. They received the first Grammy Award ever awarded to a reggae group for their album Anthem in 1985. During their career, Sly & Robbie produced numerous worldwide hits including Murder she wrote and She don't let nobody for Chaka Demus & Pliers in 1993, they also participated in the recording of two albums by French singer Pierpoljak, Kingston Karma (1997) and Je fait c'que j'veux (2001). The duo launched their own label Taxi  through which they found themselves at the service of international acts the caliber of Bob Dylan, Mick Jagger, Grace Jones, Gilberto Gil, Joe Cocker, Simply Red, Michael Franti, Sting, Khaled, Tricky, Sinead O'Connor, Ian Dury, Tiken Jah Fakoly, New Order and Carlos Santana. Since 2006, under the direction of the Tabou1 label, they have worked alongside the English singer Bitty Mclean, whose new album, entitled Forward, was just released on April 14.
It was in 1979 that Serge Gainsbourg contacted Sly & Robbie to produce his first reggae album, Auxarmes et cætera, which was recorded in Jamaica from January 12 to 24, 1979 at the Dynamic Sounds Studio in Kingston, notably with the participation of the designated backing vocals by Bob Marley, Rita Marley, Judy Mowatt and Marcia Griffiths. This record would go on to be a huge success and the duo would therefore join Gainsbourg to accompany him on stage during his French tour. In 1981, Sly & Robbie collaborated again with Serge Gainsbourg for his album Bad news from the stars. Forty years after their first meeting, the duo paid tribute to the Cabbage-Headed Man in 2019, with an album called Serge Dub, produced by the French label Tabou1, revisiting several titles from his repertoire in dub version. You will find extracts from all these projects, as well as other hand-picked titles, in the playlist "A Serge Gainsbourg selection by Sly Dunbar".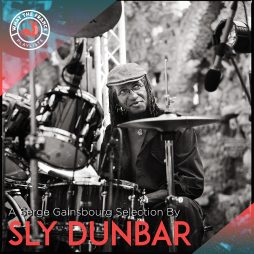 Curators
A Serge Gainsbourg Selection By Sly Dunbar
Listen to a selection of Serge Gainsbourg tracks, carefully handpicked by Sly Dunbar.
Listen now