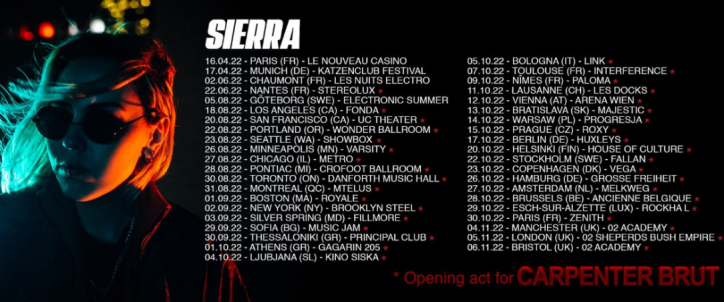 Sierra | Supporting Carpenter Brut on his world tour
Between violence and melancholy, sweetness and brutality, SIERRA blends atmospheres and styles to create a universe inspired by synthwave, EBM and darkwave. She recently released the single 'Last Breath' and will be heading out on a European and North American tour with Carpenter Brut in the autumn.
In 2017 she released her debut EP STRANGE VALLEY. Dark and cinematic, its six tracks trace a journey to the other side of a mysterious desert. The entirety of the EP was used for the soundtrack of Guillaume Chanaud's documentary Out Of The Cage.
In May 2019, she released her second EP GONE and in the same month she played her first live show at the video game festival Stunfest, which had previously hosted Perturbator and Carpenter Brut.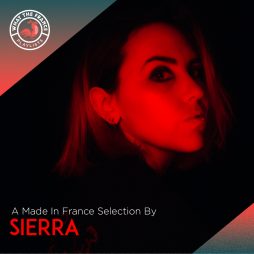 Curators
A Made In France Selection By Sierra
Listen to a selection of "made in France" tracks, carefully handpicked by Sierra.
Listen now
In January 2020, she was selected for the talent accelerator Les INOUÏS du Printemps de Bourges in the 'electro' category and took part in the regional auditions at the Trabendo in Paris. Then, in February 2020, she supported Carbon Killer on a European tour that took in seven countries.
In early 2020 she released a new EP called See Me Now and followed up in June with a new single called 'Last Breath'. She is now supporting Carpenter Brut on a world tour that includes over 20 dates.