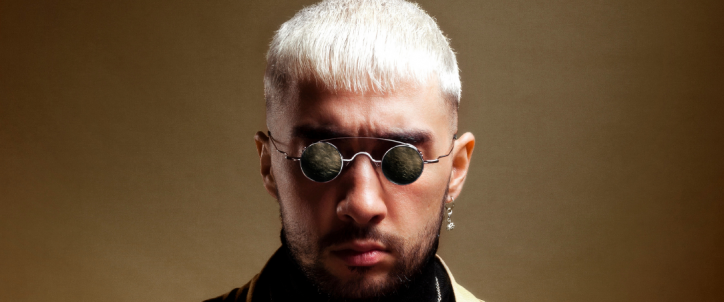 Sofiane Pamart | Exclusive playlist for What The France!
Sofiane Pamart is a French pianist and composer; of Moroccan Berber origin, he grew up in the north of France. His mother signed him up for the Lille conservatoire at the age of seven, where he received a gold medal after 16 years of study. He then founded the Rhapsodie group before starting to work with a number of hip hop artists and recording two albums with Belgian artist Scylla, Pleine Lune, Vol. I and Pleine Lune, Vol.II. He quickly becaime the go-to pianist for French rappers and has collaborated with Koba LaD, Vald, Maes, Laylow, Médine, Sneazzy, Hugo TSR, Demi-Portion, 7Jaws, Landy, Bakari, Lonepsi, L'Or Du Commun, Lord Esperanza, Isha, Naar and Dinos.
In 2019 he had two gold singles – 'Matin', written for Koba LaD and Maes, and 'Journal Perso II' for Vald, and then in November of the same year he released his first solo album, Planet, bringing together rap and classical music, followed in 2020 by the expanded reissue Planet Gold. Singer Marina Kaye also enlisted his services for an acoustic version of her hit 'The Whole 9'.
Very much in demand, his sparkling piano playing has been heard recently on projects including Out by Kimberose, JVLIVS II by SCH, Jeu De Couleurs by Frenetik and Ciela by Dioscures, as well as the Invisible single by NTO. You will also be able to hear him on the new album by Belgian singer Arno, Vivre, on which the latter revisits his hits in stripped-down voice-and-piano versions.
Here, Pamart shares some of his 'Made in France' favourites in an exclusive What the France playlist, featuring music by Sébastien Tellier, FKJ, Mylène Farmer, Breakbot, Woodkid, Paradis, Poom, Dabeull, Kartell, Lala&ce, Crayon, Bon Entendeur and Daft Punk.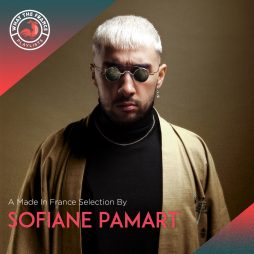 Curators
A Made In France Selection By Sofiane Pamart
Discover a made in France selection handpicked by Sofiane Pamart @ Sofiane Pamart
Listen now
Sofiane Pamart - Alternative
Nov 14, 2023
Sofiane Pamart - Alternative
Nov 25, 2023