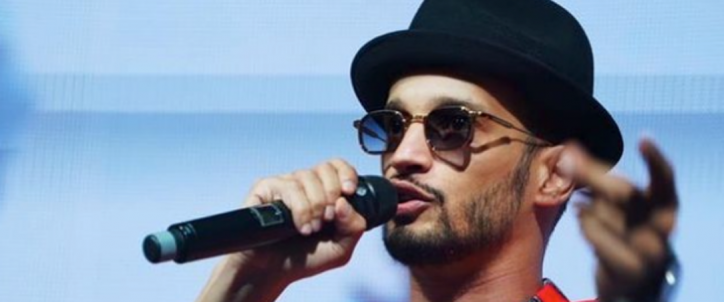 Soolking | North American Tour! 
After two albums made in Algeria with the group Africa Jungle, Abderraouf Derradji launched his career in France under the name Soolking en 2016. He collaborated with key French artists like Alonzo and Soprano before really taking off on his own in 2018 with the tracks 'Milano' and 'Guérilla', which blended rap and raï with oriental flavours.
His first album Fruit du Démon was released in November 2018 and entered the French charts. It was followed in 2019 by 'Liberté', a track released in support of the protests that led to the resignation of Algerian president Abdelaziz Bouteflika. 2020 saw Soolking return in style with his album Vintage, featuring duets with Cheb Mami, SCH, Heuss l'Enfoiré, Jul, 13 Block, Gambi, Dadju and German rapper Mero.
Internationally, he's made his name in Albania and Kosovo, thanks to his duet with Albanian singer Dhurata Dora, but also in Algeria and in Lebanon, where he was given the International Artist of the Year award at the BIAF (Beirut International Awards Festival).
Now he's setting out to win over new audiences in North America, and you can find all the dates on What The France!