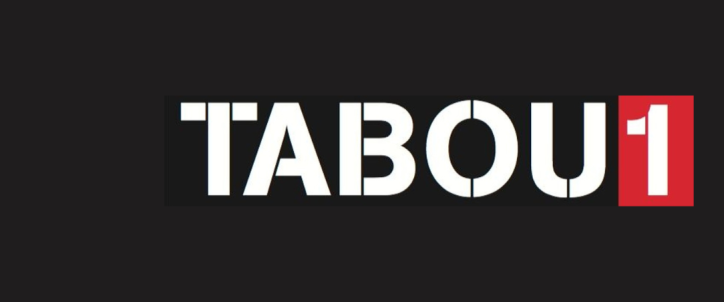 TABOU1 | The legendary French reggae label gives us its story and an exclusive playlist!
French reggae label TABOU1 was born in 1996, back when its founder, Guillaume Bougard, was vice-president of the mergers and acquisitions department of Banque Worms, a former French merchant bank. Bougard, a specialist in sophisticated financial packages, was eager to spread his wings and make a living from his passion for reggae by setting up a consulting firm for artists belonging to the universally loved style of music. A reggae fan since 1978, he gained experience of independent radio through a three-year spell as the host of the Babylon programme for Lille-based station RCV whilst studying finance at EDHEC Business School.

After a Third World gig at Élysée Montmartre, he met Jamaican musician and the band's co-founder, Stephen "Cat" Coore, and suggested the idea of releasing a solo album together. To do so, Bougard teamed up with Éric Basset, the boss of the Déclic Communication label at the time and future founder of Aztec Musique, a label specialising in West Indian music, and together, they put out Uptown Rebel.
Coore then invited Bougard over to Jamaica for the 1996 Reggae Sunsplash, where the artist introduced him to a number of his colleagues, including Dennis Brown, Sugar Minott, Pablo Moses, Sly Dunbar and Robbie Shakespeare. The newly established producer later returned to France with tracks by Bunny Rugs, which the Third World singer had given to him with a view to releasing them. During his stay in Jamaica, Bougard had signed licensing deals with Pablo Moses and reissued albums Pave The Way Dub and In The Future + Dub through Night & Day, then through Média 7, on which he later released Satta Dub, the first dub record by legendary trio The Abyssinians. In early 1999, he decided to start producing albums all by himself in order to gain further independence, signing a distribution agreement with Wagram Music. Over the course of several years, Bougard would release an album or two per month, and TABOU1 would become the biggest reggae label in continental Europe.
Bougard then joined forces with fabled duo Sly & Robbie, who owned the label Taxi and gave him access to its catalogue, a veritable gold mine that he distributed for the pair, featuring some wonderful albums by Michael Rose, including X Uhuru, as well as records by Yami Bolo, Innocent Crew and Sly & Robbie themselves, not to mention multiple top-drawer compilations. Beyond these reissues, he also turned his hand to producing the album Serious Matter by the legendary U-Roy, inviting acts onto it such as Horace Andy, Beres Hammond, the aforementioned Dennis Brown, the late Gregory Isaacs and Israel Vibration. The record was a smash hit, leading to tour after tour for U-Roy and the release of his subsequent album, entitled Now, the following year. Bougard, meanwhile, would go on to produce Mek It Bun by the brilliant Horace Andy, followed by Livin' It Up a few years later.
TABOU1 then quickly set about putting emphasis on the digital side of things, as shown by the fact that its catalogue has been available on online sales platforms since 2004, making it the world's first reggae label to venture into digital sales and then into streaming. This has allowed it to fund new output, such as the album Dubrising (which was mixed by Paul "Groucho" Smykle), Sly & Robbie Dub Serge (on which the duo covers Serge Gainsbourg's Aux armes et caetera) and the Keith Foundation record Hi Yo, not forgetting the label's work with the talented Bitty McLean, of course.
Bougard's meeting with Bitty is a wonderful story that has spanned nearly 20 years. It all started with hit single 'The Real Thing', which was recorded and released through Sly & Robbie's label in 2006 and went on to feature on the album Movin' On, also produced at Sly & Robbie's studio and later followed by five further records, the most recent of which, Forward, came out on 14th April this year.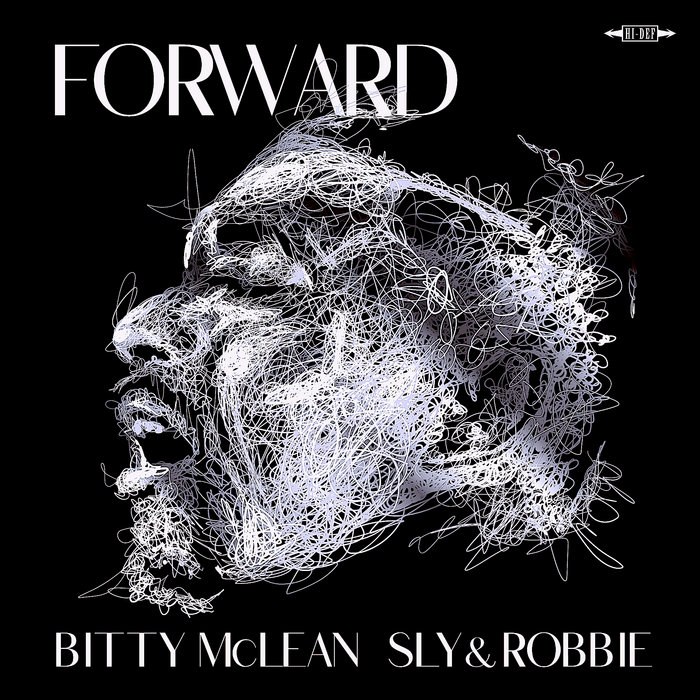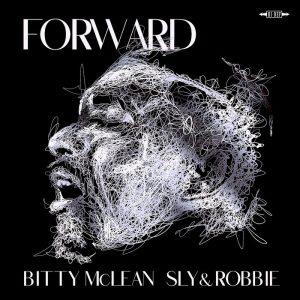 Always up for new adventures, Bougard recently got TABOU1 up and running in the innovative arena of music NFTs, as, for the last few months, he has been building a platform that will offer up previously unheard recordings by McLean, Sly & Robbie, Johnny Clarke and Bunny Rugs in NFT format via www.tabou1.com exclusively, with these tokens not set to be sold anywhere else. Later down the line, he plans to make his technology available to other labels and to commercialise other forms of art, such as photos and paintings. The aim of this is to establish TABOU1 on the blockchain, as Bougard believes that this form of technology gives artists better pay whilst providing the audience with a richer artistic experience.
For What the France, Bougard took the time to put together an exclusive playlist featuring some of his productions with Bitty McLean, Pierpoljak, Sly & Robbie, Gregory Isaacs, U-Roy and Bunny Rugs, as well as a selection of his favourite "made-in-France" tracks by the likes of Joe Dassin, Michel Fugain, Serge Gainsbourg, Bernard Lavilliers, Georges Moustaki, François Deguelt, Françoise Hardy, Daft Punk, Cerrone, Bob Sinclar, Aristide Bruant, Charles Trenet, Maurice Chevalier, Joséphine Baker, Astor Piazzolla, Francis Lai/Nicole Croisille/Pierre Barouh, Starshooter, Jean-Philippe Marthely/Patrick Saint-Eloi/Kassav', Winston Francis, Les Vikings de la Guadeloupe, Georges Brassens, Les Rita Mitsouko, Alain Bashung, Jacques Dutronc, Nino Ferrer, Guy Béart, Henri Salvador, Unnamed Soldiers, Inna Modja, MC Jean Gab'1, Tonton David, Nèg' Marrons, Rachid Taha, Faudel and Khaled.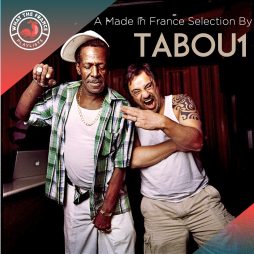 Curators
A Made In France Selection By Tabou1
Listen a selection of made in France tracks, handpicked by Guillaume Bougard from Tabou1
Listen now