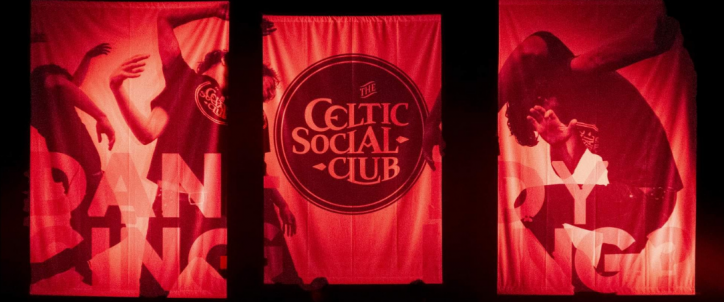 The Celtic Social Club | European tour
In their seven years of existence, The Celtic Social Club  have carved out a sound, a style and a name for themselves. With four studio albums and two live albums under their belts, and numerous tours and festival appearances across several contintents, the Franco-Irish seven-piece have continued to refine their elegant reinterpretation of traditional Celtic music, which is shaken up by rock energy and pop harmonies.
A well-oiled live machine, the group play frequently throughout Europe, as well as in Asia and the US, including a prestigious date at Central Park in New York. Then the band set out to conquer the UK, which hasn't always been kind to French rock groups. If The Pogues and The Clash are often cited as reference points for their energetic and ambitious sound, the band has developed to a point where it renders such comparisons obsolete.
With their fourth album, Dancing Or Dying?, released on 8th October last year, the band – fronted by the exceptional voice of their brilliant Irish singer Dan Donnelly, and featuring Manu Masko, Ronan Le Bars, Goulven Hamel, Pierre Stephan, Mathieu Péqueriau and Richard Puaud – the band demonstrated that they have ambition to spare!
See all of The Celtic Social Club's upcoming dates below.