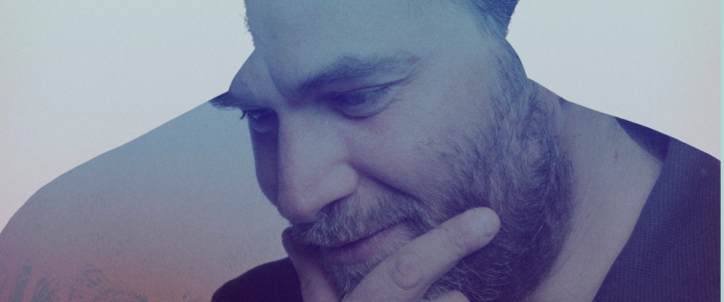 The Supermen Lovers | A new album and exclusive playlist for What The France!
The Supermen Lovers, real name Guillaume Atlan, is a musician and artistic director specialised in electronic music, born in Paris on 9th February 1975. At the age of eight he began studying music and piano at the Francis Poulenc conservatoire in Paris. After eight years of study he began playing in acid/jazz-funk bands and then in 1999 he out out his first electronic release on UK label Cyclo, under the name School (a duo he founded with Stéphane Bejean-Lebenson). The track 'Ain't No Love' went to to be remixed by Larry Heard. Atlan then launched his own label, Lafessé Records, and began putting out house music under the name Stan de Mareuil.
In 2000 he launched The Supermen Lovers, with a name that was an homage to the Johnny 'Guitar' Wilson track 'Superman Lover'. After a first single, 'Marathon Man', Atlan composed the track 'Starlight'. Singer Mani Hoffman joined him on the track and co-wrote the lyrics. The track was an instant hit and Atlan went on to release the first Superman Lovers album, The Player, on the BMG label in 2001. 'Starlight' hit number two on both the French and UK charts, while also finding success in many other countries, including Belgium, Australia, Germany, Spain and Italy. The video, directed by David Nicolas Honoré de Barzolff, won an award at the Annecy animated film festival and has had 38 million view on YouTube to date.
After a series of EPs released between 2001 and 2004, the album Boys In The Wood saw the light of day in 2004. In 2008, Guillaume Atlan met Rick Bailey of legendary funk group Delegation and suggested producing a new version of his hit 'You & I'. This led to the recording of a new album on which Atlan collaborated with a number of stars of 80s funk including Rick Bailey and Norma Jean Wright of the band Chic. His third album, Between The Ages, was released in November 2011 on the La Tebwa label. Two years later, Atlan set up a new label, Word Up Records – a homage to the Cameo track – on which he released a series of EPs, Absolute Disco (2016), Walking On The Moon (2017) and Clock Sucker (2018), which served as a prelude to a new opus, called Alterations. He also signed a number of artists to his new label, like Entschuldigung, Neumodel, Roommates, Fell Reis and Natty Fensie. In 2019 he composed the soundtrack to the film Battle Of The Classes (La Lutte des classes) by Michel Leclerc, which was also distributed in Brazil, Belgium, Italy and Switzerland.
On 27th May of this year, The Supermen Lovers unveiled fourth album Body Double, displaying a great musical diversity and emotional depths while still targeting the dancefloor with sparkling tracks like the double single 'My Only/Mendoza.'
To accompany the release, The Supermen Lovers have compiled a personal selection of 'Made in France' tracks for an exclusive What The France playlist. It's an opportunity to (re)discover tracks by Etienne de Crécy, Cheek, Daft Punk, Cassius, Bob Sinclar, Vitalic, Justice, Carte Blanche, Air, Scott Grooves, Parliament, Funkadelic, Entschuldigung, Patrick Coutin, Cerrone, Serge Gainsbourg, Alain Souchon, Chagrin D'amour, Yves Simon, Mirwais, Bernard Lavilliers and Boule Noire.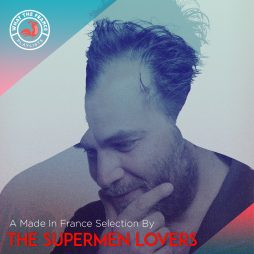 Curators
A Made In France Selection By The Supermen Lovers
A selection of "made in France" tracks, carefully handpicked by The Supermen Lovers.
Listen now