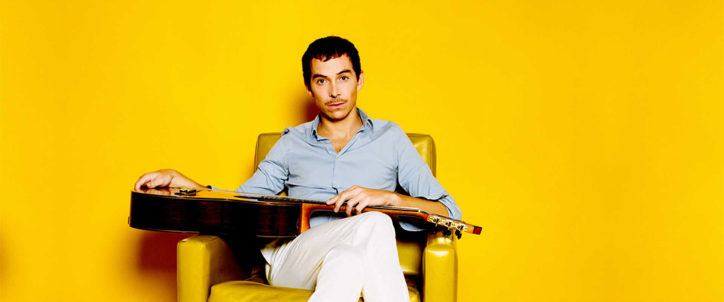 Thibault Cauvin | His International Tour Continues!
Thibault Cauvin was born with a guitar in his hands and very quickly set out on the path of a professional musician. At only 20 years old, he became the most acclaimed guitarist in the world, playing concert after concert for all those clamouring to see the 'Petit Prince of the six-string'.
For 15 years now, Thibault Cauvin has been on a 'neverending tour' which has already seen him take the stage in the world's most prestigious venues, visit close to 130 countries and give around 1000 solo concerts. In 2017, he  En 2017, he headed out on the 'Magic Tour', a series of shows in some of the world's most iconic locations.

On his most recent album, the man who describes himself as a "complete nomad" collaborated with Matthieu Chedid, Erik Truffaz, Lea Desandre, Thylacine and Adélaïde Ferrière.
Find him on the 'Keep it Classique' playlist
Or on tour