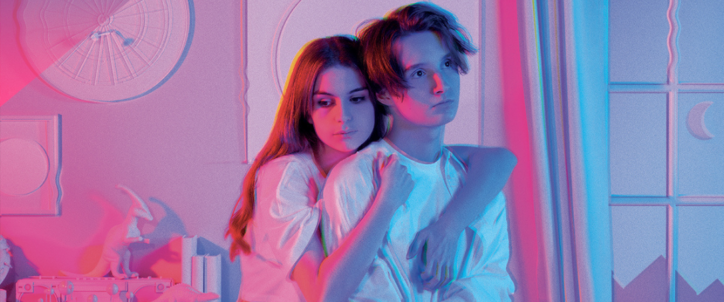 Videoclub | February featured artist and giveaway
Vidéoclub's music has proved to be a hit internationally, with the pair making waves in Latin America, Italy and Turkey. The young duo are now releasing their first album Euphories.
It was in June 2018, in Nantes, that the actress and YouTuber Adèle Castillon, from Angers, and the composer and musician Matthieu Reynaud, from Amiens, decided to join forces and form the duo Vidéoclub. They sing primarily in French, and occasionally in English; Castillon mostly writes the words and Reynaud the music, which is electro-pop with a strong 80s slant.
EUPHORIES
EUPHORIES (euphoria) is the title of Videoclub's first album. It is about the euphoria that takes hold via the web, YouTube views, streaming numbers blowing up and first concerts. It is also about the time of the first doubts, of the questioning that comes at the end of teenage years, about the job of being an artist, friendship and love.
Drawing on inspirations from the new wave bands of the 80s to Air, Matthieu's compositions, combined with Adele's voice, create a series of tender scenes, stolen and fragile moments that are a window into the intimate life of the duo.
Amour Plastique – First Success
Their first single 'Amour Plastique', produced by Régis Reynaud (Matthieu's father), was an immediate success when it was released in 2018 and now has nearly 60 million views on YouTube.
Discover Videoclub's playlist
To celebrate the occasion, Videoclub have put together an exclusive playlist for What The France. You'll find music by Pony Pony Run Run, Papooz, Lewis Ofman, Cocoon, Muddy Monk, Louane, Superbus, Agar Agar, Dimanche, Jean-Louis Aubert, Granville, Lous And The Yakuza, Odezenne and Disiz La Peste.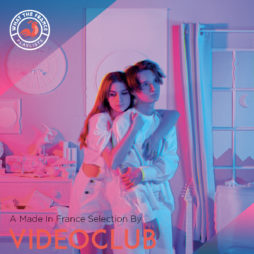 Curators
A Made In France Selection By Videoclub
Discover a made in France selection handpicked by Videoclub! Photo @ Videoclub
Listen now
GIVEAWAY
Be in with a chance to win 1 x Vinyl Euphories
Competition ends on February 13th, 2021 – 8pm AEST