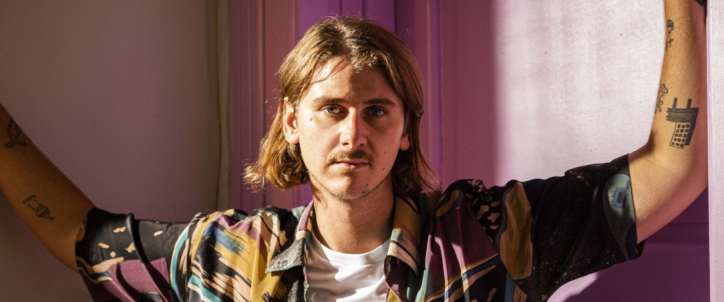 Voyou | Exclusive playlist for What The France
Trumpet in mouth and hand on heart,  DJ and producer Voyou arrived without warning four years ago with his quirky hit 'Seul sur ton tandem'. Since then, the young man from Lille has released a debut album Les bruits de la ville (in 2019) which was a breath of fresh air for French chanson. His generous. ambitious pop vision shines thanks to inventive arrangements featuring brass, female harmonies and synths, with every new listen revealing more details.
Whether he's singing about love (on his shimmering single 'Carnaval') or more downbeat feelings (the more sombre 'Le Confort'), whether he's looking back tenderly at childhood ('La cour d'école') or surprising us with a cover of Jorja Smith's 'Teenage Fantasy', Thibaud Vanhooland's sensitivity always enchants.
In this era of closed borders and social distancing, Voyou opens his arms, and his heart, wide and makes us feel good with his beautifully expressive songs. For What The France,he has created an excusive playlist featuring music from Ladaniva, PPJ, Bonnie Banane, Flavien Berger & Rebeka Warrior, Melissa Laveaux, Albin de la Simone, Lenparrot & Sraha Maison, François & The Atlas Mountains, HSRS & La Chica, QuinzeQuinze, Gwendoline, Bagarre, Mansfield.Tya, Yelle, Fishbach, Hey Djan, Lothar, Pépite, L'impératrice, Yoa, SainT DX, Charlotte Adigéry & Bolis Pupul, November Ultra and Philippe Katerine. Time to get listening!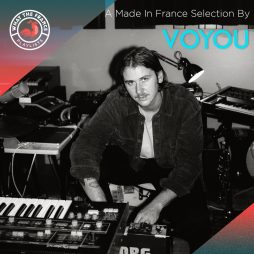 Curators
A Made In France Selection By Voyou
Listen to a selection of "made in France" tracks, carefully handpicked by Voyou.
Listen now