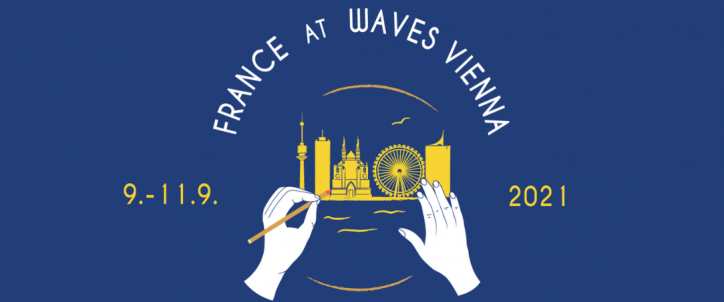 Waves Festival | Discover the eclectic selection of Made in France artists!
From 9th to 11th September, the Waves Festival in Vienna is showcasing some of the best new international talents.
The Waves Vienna festival aims to promote the best new music, inviting artists and groups that are ready for an international breakthrough to its stages. Despite the presence of a few big-name artists, Waves is largely devoted to emerging artists and discovery.
Music from Eastern Europe, for example, is key to the event. The music scenes there have evolved in surprising ways since the opening up to the West, but the production standards and venues are still are work in progress. Even in Austria, the current music scene is flourishing but still underexposed. Waves aims to change all that. A ticket allows you the possibility of discovering a, extremely rich international line-up of alternative, electronic, rock and club acts, in a compact format centred around Vienna's 9th district.
In recent years, Waves has been welcoming French acts to its stages, and this year the line up features five hugely promising Made in France names: Johnny Mafia, Murman Tsuladze, Barton Hartshorn, The Rodeo and Sun.
The superb voice of Parisian singer Barton Hartshorn transports the listener to the heart of British song. Rooted in the world of British folk-pop, with a trace of Americana and the West Coast sound of the 70s; it's a blend of musical scenes and sounds which gives his songs a personal touch.
Having released two critically acclaimed albums, inspired by legendary groups like The Ramones and Pixies as well as contemporaries like Wavves, and played over 250 shows across Europe, Johnny Mafia have become the leaders of a French indie rock scene that is gaining in confidence.
A force of nature, all bushy eyebrows and wide shoulders, Murman is a unique artist, a charming poet, but also a seller of flying carpets, an outlaw, an astronaut… He is accompanied by his cousin's first husband and Aristophane Krikor Berdzenishvilli, a cousin who is in love with the Caspian Sea.
SUN is a Franco-German singer, songwriter, and actrice. Her first EP, Brutal Pop, was a critical hit and introduced the world to a new sound: pop songs featuring elements of rock and metal that she calls 'brutal pop'.
The Rodeo is an anagram of Dorothée, a precocious Parisian musician and singer. After having mad her name with two albums, Music Maelström and La Musica Del Diavolo, recorded in various locations around the world, the third – Thérianthropie Paradis – saw her undergo a radical transformation, with songs sung entirely in French and a sound influenced by the European pop of the 60s and 70s, a mix of sorts between France Gall and Blonde Redhead.
More info about the days and times of the performances, can be found here. 
Listen to the What The France playlist for Waves Festival 2021!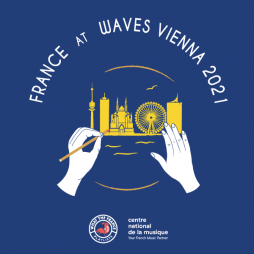 Events
France @ Waves Vienna 2021
The Waves Vienna is an international event, held from September 9 to 11, 2021 in Vienna
Listen now