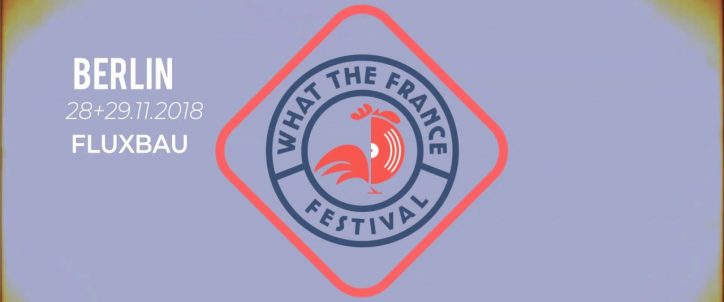 What The France Festival Berlin 2018 | A great success
Formerly called Chic Schnack Festival, the event made its debut last year in Berlin under the new name of the Bureau Export brand. This new edition took place at Berlin's FluxBau for two nights (28-29 November 2018) and featured pure made in France electro-pop, rock, R&B, hip-hop and soul music.
? – Danilo Rasori & Andriana Kmetyk
Among the featured artists were Malik Djoudi, Sônge, Tample and Flavien Berger. From Brittany, Bordeaux or Paris, each proved the diversity and liveliness of the French music scene to an enthusiastic German audience.
The radio FluxFM would also stream interviews and acoustic showcases live before the shows for a more intimate experience.
Listen back to the festival's playlist below: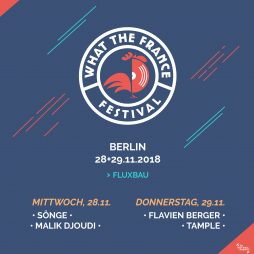 Events
What The France Festival – Berlin 2018
Discover a selection of songs from the artists of the 'What The France Festival' 2018.
Listen now