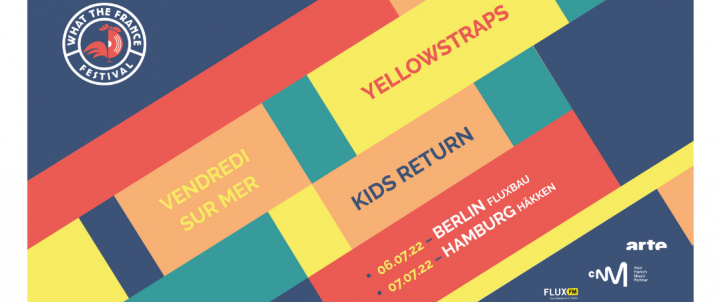 What The France Festival in Germany | Berlin and Hamburg 6th-7th July
The 7th What the France festival takes place on 6th and 7th July, in collaboration with FluxFM and Arte.  For the first time, the festival is taking place in two cities: on Wednesday 6th July, it's the FluxBau in Berlin, and then on the 7th it's moving on to the Häkken club in Hamburg. Both nights feature the same exciting line-up of three up-and-coming 'Made in France' artists: Kids Return, YellowStraps and Vendredi Sur Mer!
What's special about the festival? You can't buy a ticket. The only way for fans to attend the shows is to take part in a prize draw organised by What the France or those organised by FluxFM and Arte! And in the meantime you can listen to our exclusive playlist !
The artists
Kids Return is above all the story of a childhood friendship between Adrien Rozé and Clément Savoye. The two musicians met in Paris at the age of 13. As in the Takeshi Kitano film that inspired their name, the French duo speak of the depths that lie behind the apparent naivete of childhood, and the evocative power of nostalgia as it erases the boundary between joy and sadness..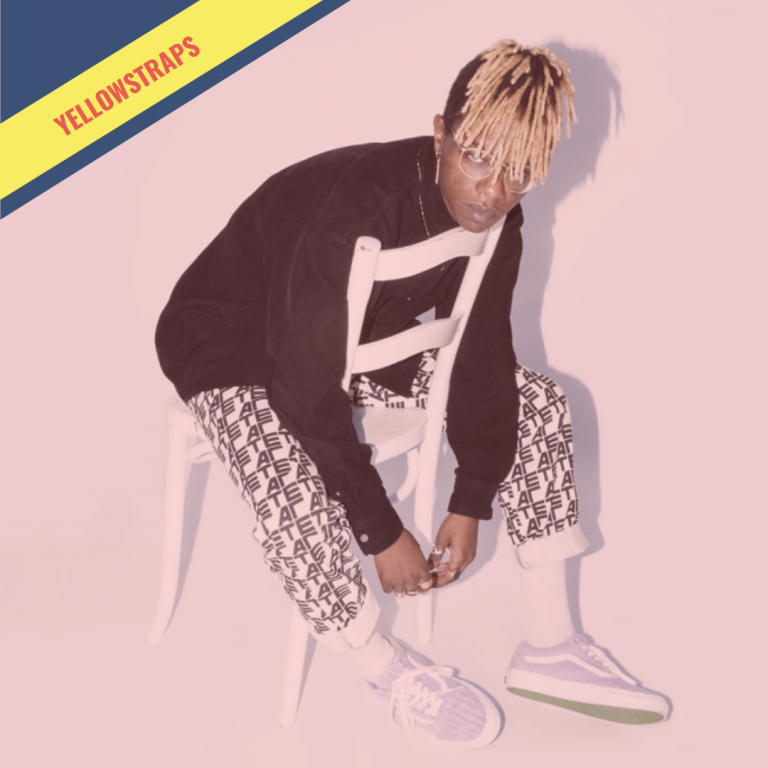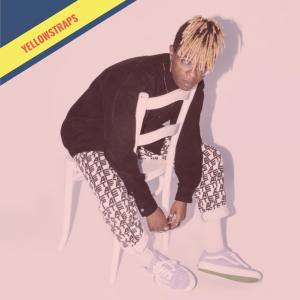 YellowStraps
Formed in Brussels by brothers Yvan and Alban Murenzi, YellowStraps have spent ten years fashioning a hybrid nu-soul sound that caresses the senses and confounds expectations, and which has found a place in the burgeoning Belgian rap scene. With the Tentacle release, the duo became a solo project (Alban left, Yvan stayed), intitiating a new era without losing the spirit of the project. YellowStraps is accelerating to light speed.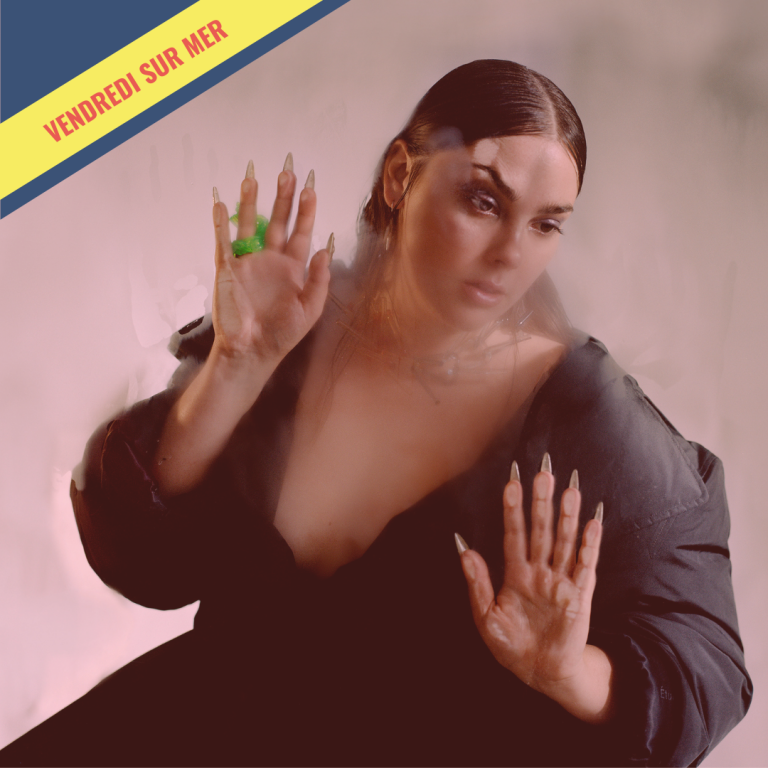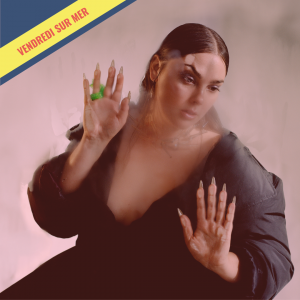 Vendredi sur Mer
Singer-songwriter Vendredi sur Mer has won over a host of listeners thanks to her gentle, melancholy whispers and exquisite tales of female desire and noctural sadness. Her second album, Métamorphose (2022), is bolder and rawer but also more grown up. The emotions are strong and complex, sometimes sexual, sometimes provocative, with traces of darkness and disenchantment.
For more info on the shows in Berlin and Hamburg visit our German Facebook page.
Listen to our exclusive festival playlist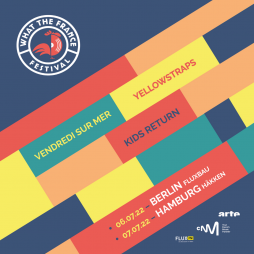 Events
What The France Festival Berlin & Hamburg ...
A selection of songs from the artists that will be performing at the What The France Fest
Listen now
Vendredi Sur Mer - Pop
Jul 06, 2022
Vendredi Sur Mer - Pop
Jul 07, 2022
YellowStraps - Urban
Jul 06, 2022
YellowStraps - Urban
Jul 07, 2022
Kids Return - Pop
Jul 06, 2022
Kids Return - Pop
Jul 07, 2022