What the France Night | Copenhagen 05.12.21
What The France is teaming up with All Things Live Denmark, DR Koncerthuset and Institut Français Danemark to present four 'Made in France' artists at the What the France Night on 12th May 2021. Get ready to experience some of the most interesting upcoming French acts: Bon Entendeur, Pomme, Thylacine and Kid Francescoli, performing on the stage of DR Studie 2, DR Koncerthuset in Copenhagen.
Facebook event: https://urlz.fr/eoQK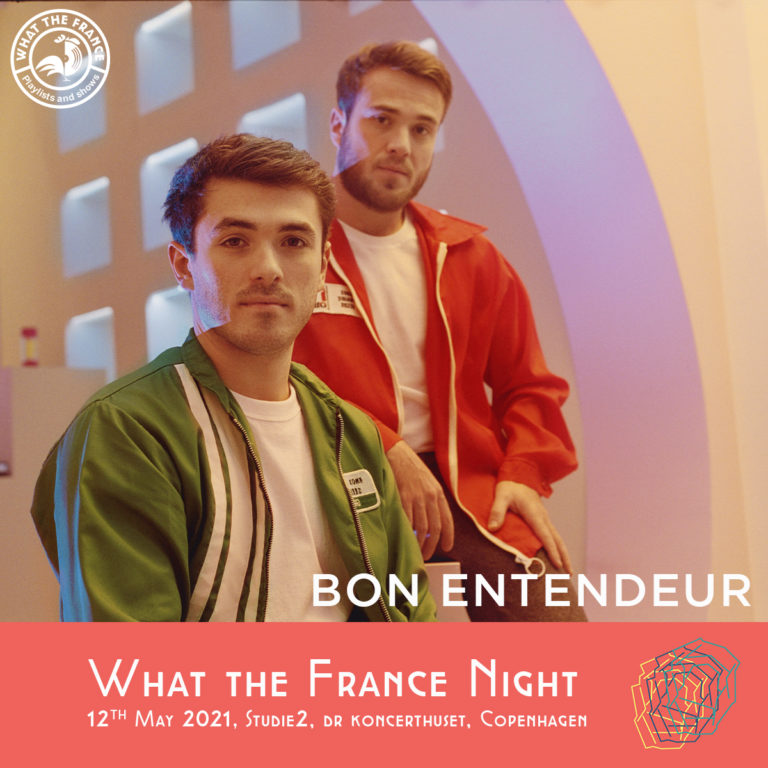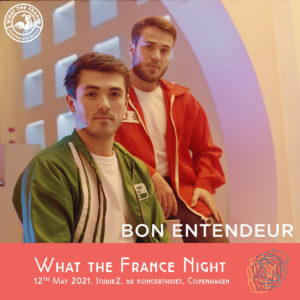 Bon Entendeur
The extraordinary project Bon Entendeur is born from the collective passion of three friends – Arnaud Bonet, Pierre Della Monica, and Nicolas Boisseleau – united by musical obsession, a love for French culture and the enthralling idea of hybrid formats fueled by their mutual passion. Their adventure began with a rather classic approach of creating playlists out of the music they love. Over time, they began adding what would soon become their trademark: the sampled voice-overs of French celebrities, which they blend into their mixes. A format they have maintained for over 5 years, with 40 mixtapes and over 70 million plays, gaining a seal of the highest approval in the process.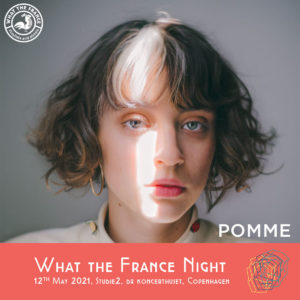 Claire Pommet (aka Pomme) is a singer-songwriter who splits her time between Paris and Montreal. Her first album,
'À peu près", released in October 2017, received critical acclaim and was the follow-up to EP En cavale (2016). During the last three years, an extended tour involving more than 300 concerts allowed the public to meet the musician and artist, in all her honest truth. Her success has increased, as evidenced by a sold-out Trianon (Paris) on 16th January 2019. Her new album, Les failles, was released on 1st November 2019. The reissue, Les Failles Cachées, was released on 14th February 2020.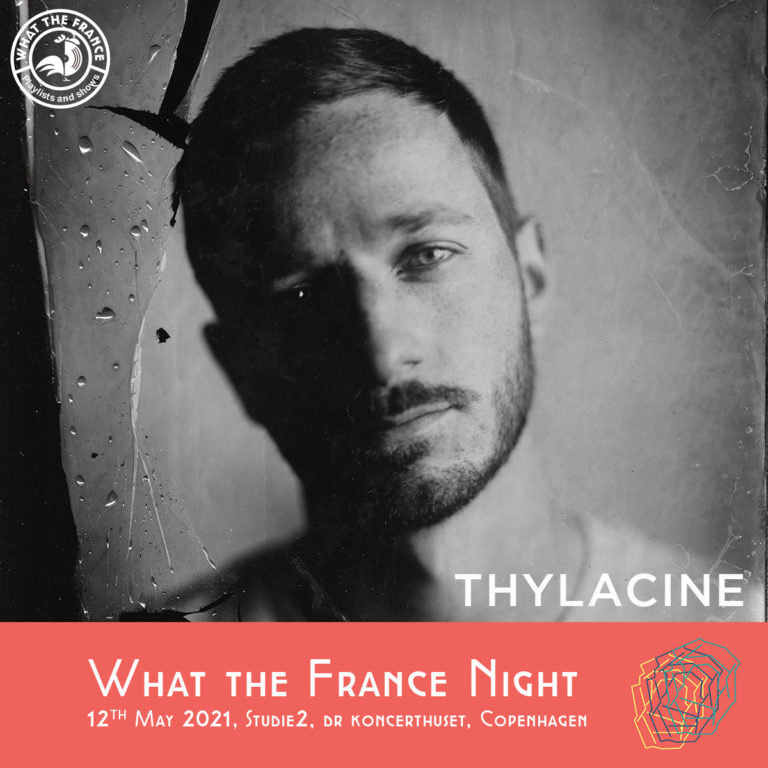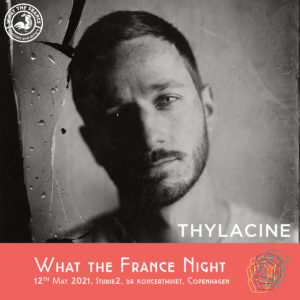 THYLACINE is the scientific name of the Tasmanian wolf, a species that became extinct 70 years ago. A precious word that French musician William Rezé has chosen to deploy to embody his progressive and vaporous electronica. Each individual track is imbued with a singular flavour and reveals the breadth of the artist's influences: from repetitive music pioneers – such as Steve Reich or Philip Glass – to John Zorn's jazz experimentations and Massive Attack's trip-hop. THYLACINE's music combines the cadenced and melancholic techno of Paul Kalkbrenner with the aerial melodies of Moderat or Four Tet.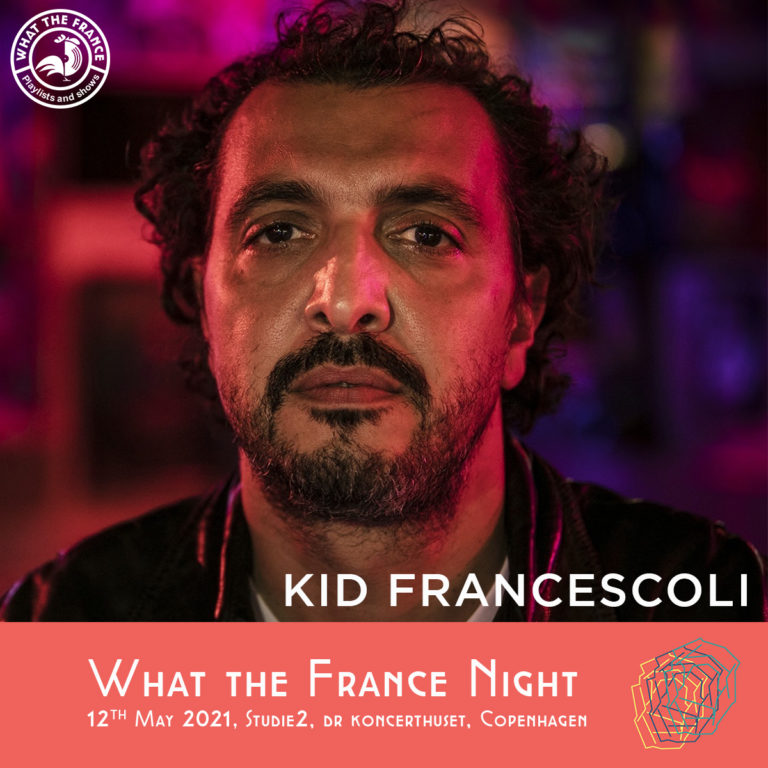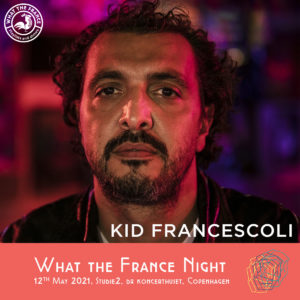 Kid Francescoli have been filling the biggest clubs in France for years with their mix of folk and electronic pop, tinged with r'n'b. Originally from Marseille, Mathieu Hocine started Kid Francescoli as a solo venture in 2002, with a name referencing former Uruguayan football star Enzo Francescoli. New York-born singer Julia Minkin came on board in 2013, and Kid Francescoli found what it had been missing in Julia – the contrast between her light, airy voice and his deeper tones feeds the tension at the heart of their songs. On his new album Lovers, Mathieu Hocine collaborates with a variety of singers and returns to a more dream pop sound.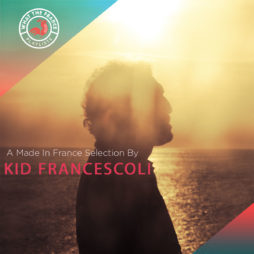 Curators
A Made In France Selection By Kid Francescoli
Enjoy a selection of made in France tracks handpicked by French act Kid Francescoli !
Listen now