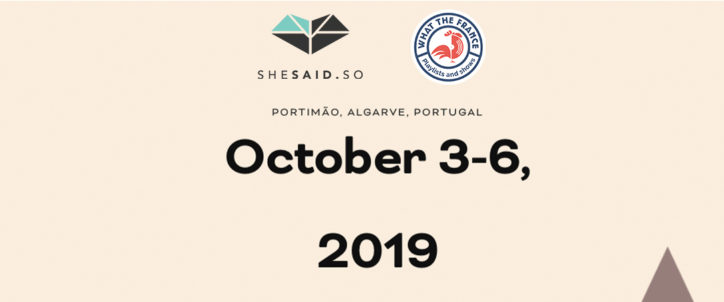 What The France x SheSaid.so | Two made in France artists at Meetsss
For its fifth birthday SheSaid.so presents MEETSSS. For this event, the members of the worldwide network are invited to meet in Portimão, Portugal, where they can make a real connection with their online contacts and make new friends in the music industry. During the three days there will be numerous concerts open to the Portuguese public. It's also a moment for What The France to showcase two 'Made in France' artists.
Dope Saint Jude
Catherine Saint Jude Pretorius was born in Cape Town in South Africa, and studied political science at the University of Cape Town. IN 2011, she formed the first drag king troupe in South Africa, Saint Dude. In 2013, she left the group to learn about production and began a career as Dope Saint Jude.
In less than two years, Jude has rapidly found international success with her ability to reach different audiences with her brand of hip-hop. A drag king, producer and rapper, Dope Saint Jude is impossible to put in a box. On her album Resilient, she offers up a rap sound influenced by grunge. She's inspired by Tupac and the Riot Grrrl movement, but she also cites influences as diverse as Queen and Tracy Chapman.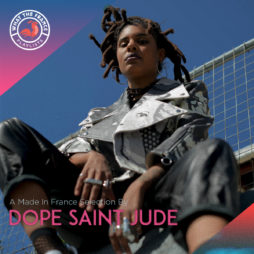 Curators
A Made In France Selection By Dope Saint Jude
Listen to a selection of made in France tracks, handpicked by Dope Saint Jude !
Listen now
Calling Marian
Having trained as a musicologist, Calling Marian turned to DJing in 2013. A mainstay of Lyon's LGBTQ club nights, she has developed a style that reconciles her passions, one that's percussive and danceable but also melodic and dreamy. Her first, self-produced EP, 199X was released in 2015. At the same time, she started playing live and developing her performance and compositional skills. A second EP, The Parade, emerged at the end of 2017. Unabashedly techno-centric, it also packs an emotional punch with its acid flourishes and nostalgic melodies, and is highly acclaimed.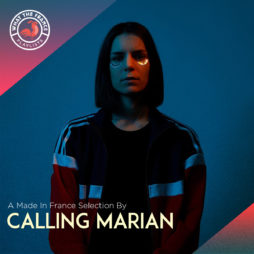 Curators
A Made In France Selection By Calling Marian
Discover a handpicked made in France selection by Calling Marian ! Pic @ Calling Marian
Listen now