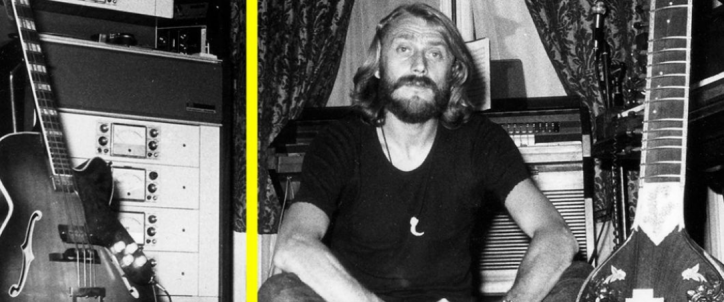 Who Sampled François De Roubaix? The playlist !
A genuine prodigy, who died tragically in 1975 when he was only 36, French composer François de Roubaix had a profound impact on his era. A self-taught musician, he was introduced to the jazz world at the age of 15 while his father, Paul de Roubaix, was producing and directing institutional films. In time he would specialise in composing music for films and then for TV programmes. Following his death, countless artists have delved into his brilliant catalogue, with his pieces being covered, adapted and sampled by electronic and rap artists.
The theme for the film Dernier Domicile Connu (1970) is undoubtedly his most recycled work. Its second life began in France in 1997, when it was used in 'Si On Se Disait' by Cassidy, Les Spécialistes and Pit Baccardi – a fairly low-key release – followed by a real hit in the form of 'Secret Défense Remix' by DJ Khéops (from rap group IAM) and Def Bond. It went international the next year when it was sampled by celebrated US producer Timbaland on Missy Elliott's global hit 'All N' My Grill', on which she was joined by Outkast's Big Boi but also MC Solaar on the version aimed at the French market. In 2000, it was the turn of the young Lil' Bow Wow – protégé of Snoop Dogg – to take it into the charts on a track produced by Jermaine Dupri, 'Bow Wow (That's My Name)'. That year, the same track gave Robbie Williams one of his biggest international solo hits, 'Supreme'. After thatm it cropped up again in tracks by KRS-One ('Tell The Devil Ha!'), Kid Cudi ('Mr. Rager'), Jay Dilla, Mobb Deep and Raekwon ('24K Rap') and Kendrick Lamar ('War Is My Love'). Lana Del Ray also used it, in a more deconstructed manner, on 2011's 'Off To The Races'.
Several other François de Roubaix recordings have been used on more than one occasion, such as 'Les Dunes d'Ostende' from the soundtrack to the 1971 film Les Lèvres Rouges. Among the tracks featuring samples from the piece are 'Pray' by rapper and actor Ice-T with Coco in 2006, two by Lil Wayne – on 'Outstanding' from a 2007 mixtape and then on 'President Carter' from his album Tha Carter IV. The sadly departed Ol' Dirty Bastard aka ODB, meanwhile, used an excerpt from the soundtrack to Les Caïds (from 1972) on his hit 'Pop Shots' in 2004, and two years earlier Infamous Mobb and The Alchemist appropriated 'Adieu L'Ami' from the film Diaboliquement Vôtre (1967) on their formidable track 'Mobb Niggaz -The Sequel'.
François de Roubaix's TV soundtracks have also been widely sampled, as is the case with his theme tune for children's programme Chapi Chapo and police series Commissaire Moulin. Producers from the electronic scene have also embraced this tracks, with remixes coming from Carl Craig, Blockhead, Sid Roams, Add N To (X) and Luke Vibert.
Thanks to our 'Who Sampled François De Roubaix?', you can (re)discover a selection of his most sampled tracks, with each original followed by one or more releases that have sampled or adapted them.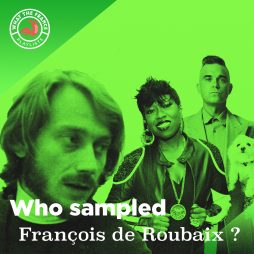 Themes
Who Sampled François De Roubaix ?
a selection of François De Roubaix creations that were sampled by artists worldwide.
Listen now