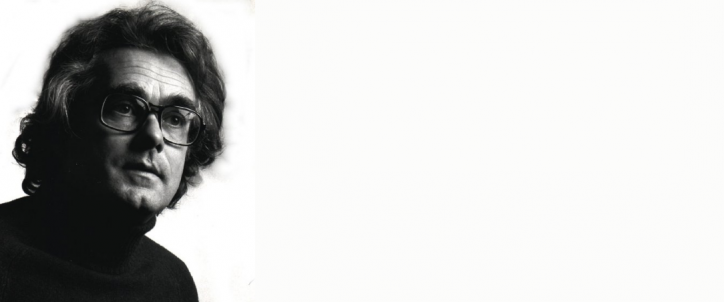 Who Sampled Michel Legrand? The playlist!
He would have been 90 years old today. Born in Paris on 24th February 1932 and deceased on 26th January 2019 in Neuilly-Sur-Seine, Michel Legrand was a French composer, musician, singer and arranger, known around the world for his film soundtracks. His renown in France is inextricably linked to his collaborations with Jacques Demy (Lola in 1961, Les Parapluies de Cherbourg in 1964, Les Demoiselles de Rochefort in 1967 and Peau d'âne in 1970); together, they were responsible for creating the French musical. But he also received numerous nominations and international awards throughout his career: a Golden Globe and an Oscar for 'Best Original Song' in 1969 for 'The Windmills Of Your Mind' ('Les Moulins De Mon Cœur') in The Thomas Crown Affair, the BAFTA (British Academy of Film and Television Award) and another Oscar for Best Original Music for Summer Of '42, followed by a third Oscar for Best Original Song Score and Its Adaptation or Adaptation Score in 1984 for Yentl, as well as the Henry Mancini Award from ASCAP (American Society of Composers, Authors, and Publishers) in 1998 for Le Passe-muraille. Between 1971 and 1975, he was also nominated no less than 27 times at the Grammy Awards and received five in total.
Given his glittering career, it isn't surprising that his music has been sought out by artists all over the world who have sampled his music for their own hits. In 2014, rapper Nas' track 'One Love (feat Sadat X) – One L Main Mix' made us of 'What Are You Doing the Rest of Your Life?' from the soundtrack to the film The Happy Ending (which was nominated at the Golden Globes and the Oscars for a Best Original Song award in 1970.) The same song subsequently received two Grammys, firstly in 1972 and then in 2006, in the Best Arrangement, Instrumental and Vocals category. Perhaps that piqued the interest of rapper Sage Francis, who used it in 'Message Sent'. The all-conquering 'Windmills Of Your Mind' has inevitably inspired many covers and new songs, like New York rapper and producer M.F Grim's 'American Hunter (breakfast)' in 2006, as well as British electronic group Elevator Suite, who had already used it on 'Dirty Little Job' in 1995. The same band also sampled 'Cash And Carry' from The Thomas Crown Affair on their own 'Crown Caper'. Meanwhile 'Doubting Thomas', from the same soundtrack, got a new lease of life in 2005 thanks to Los Angeles rapper and producer Busdriver. The same year, 'Wrong Bunk / The Mysterious Rendezvous' from the soundtrack to the film Ice Station Zebra (1968), was placed in a new context by Brazilian rap group Facção Central on their hard-hitting track 'Resgate'.
In 1958, with the album Legrand Jazz, our man began recording in New York with masters of modern jazz like Miles Davis, John Coltrane and Bill Evans. 'Django', which appears on this memorable album, was later revisited by Oxmo Puccino on 'Guérilla' in 2001, then by Aloe Blacc and Exile – via their Emanon project – on 'Words', released in 2005. In 1991, Michel Legrand teamed up with Davis again for the soundtrack to Australian film Dingo. It's there that Skee-Lo found 'Concert On The Runway' which, four years later, would be used for his track 'Come Back To Me'. Michel Legrand also placed his arranging talents at the service of numerous artists over the years, and French producer Kognitif  made use of the song 'Cinema' (1962), written by Claude Nougaro, another Frenchman Alif Tree, took inspiration from Anna Karina's 'Chanson d'Angela' (1960), while Dutch artist Jiggy Djé opted for an adaptation of Nicole Croisille's 'Les uns les autres' (1981).
These are just a few examples of the tracks that feature in our 'Who Sampled Michel Legrand?' playlist, which will allow you to (re)discover a selection of the composer's exceptional compositions which have been sampled the world over. After each original version you will find one or more of the tracks that it inspired.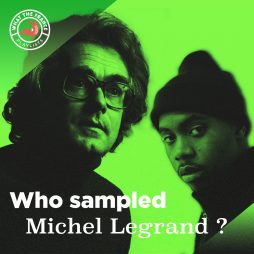 Themes
Who Sampled Michel Legrand ?
Discover a selection of Michel Legrand creations that were sampled by artists worldwide.
Listen now