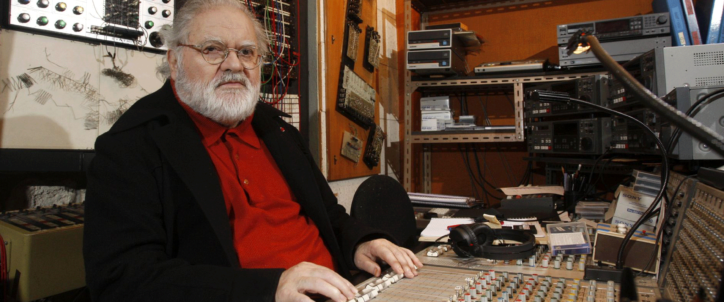 Who Sampled Pierre Henry? The playlist!
Born on 9th December 1927 in Paris and deceased on 5th July 2017 in the same city, Pierre Henry – often described as the pioneer of musique concrète – is a French composer whose music certainly fell within that bracket, and who produced work that was experimental, noise-based and electro-acoustic.
In 1946 he met researcher and composer Pierre Schaeffer in the studios of Radiodiffusion-télévision française (RTF) and the two became close. The meeting led to the Symphonie pour un homme seul (1950), a foundational work of musique concrète, so-called because it was created using pre-existing elements that could be taken from any source, both 'musical' sounds and noise, then pieced together to create a new work, without a score. Henry was then employed in the RTF studios, where he became the director of the Groupe de Recherche sur les Musiques Concrètes (GRMC) in 1951. Two years, Orphée – the first concret opera, written by Henry and Schaeffer in 1951 – was presented at the Donaueschingen festival in Germany. It would later form the basis of Henry's work Le Voile d'Orphée which would be sampled by the British duo The Chemical Brothers on their track 'Come With Us' in 2002, but also by Belgian group Hooverphonic on '2 Wicky' in 1997.
During the same period, at the end of 1949, Henry began a collaboration with choreographer Maurice Béjart. It was in this context that he created his most well-known work, Messe pour le temps présent (written with Michel Colombier) which was premiered at the Avignon festival in 1967 and features the hit 'Psyché Rock'. The track would go on to influence numerous French and international works, including the theme music for celebrated US series Futurama, but also tracks like 'What Up' by Busta Rhymes, 'Conne' by Brigitte Fontaine, 'Shattering Inner Journeys' by The Gaslamp Killer and 'Les Papillons Noirs' by Bijou. Other sections of Messe pour le temps présent have also been extensively sampled – 'Jericho Jerk' has found its way into music by D'Angelo, Fat Joe, James Blake, A Tribe Called Quest, Colle Der Fomento and Lunatic, 'Teen Tonic' was reworked by Fatboy Slim on 'Song For Lindy' in 1996 and 'La Reine Verte' had a new lease of life in Coldcut's 'Atomic Moog 2000' in 1996.
IN 1958, Henry left the RTF studios to establish the first independent recording studio in France, APSOME (Applications de Procédés Sonores en Musique Électroacoustique). Dedicated to electro-acoustic music, the private studio was at first located in Rue Cardinet in Paris then, from 1966, in Saint-Germain-des-Prés. In 1969, he collaborated with British group Spooky Tooth on the album Ceremony, which includes the track 'Have Mercy', sampled by DJ Vadim for 'Lord Forgive Me' in 1996.
In 1982, he created a second studio focused on musical research, Son/Ré. Situated in the 12th arrondissement of Paris, it received support from the Ministry of Culture from the start, then from the City of Paris in 1990.
In 1997, to celebrate the composer's 70th birthday, the Métamorphose: Messe pour le temps présent compilation was released, bringing together remixes by electronic artists like Fatboy Slim, Coldcut, Saint Germain, The Mighty Bop and Dimitri From Paris. In 2007, Henry decided to donate all of his work to the Bibliothèque nationale de France.
Thanks to our 'Who Sampled Pierre Henry?' playlist, you can listen to and (re)discover a selection of pieces which have been sampled by artists from around the world. After each original, you'll find one or more tracks that sampled the pieces.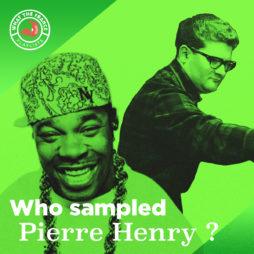 Themes
Who Sampled Pierre Henry ?
Discover a selection of Pierre Henry creations that were sampled by artists worldwide...
Listen now