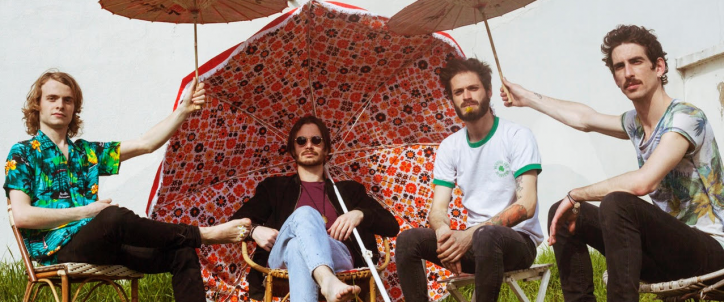 Why Mud | Tim Maia's 'Que Beleza' cover
Why Mud released in January a cover of 'Que Beleza' from the Brazilian emblematic singer Tim Maia, recorded in Brazil, featuring the Brazilian musician Tuto Ferraz.
Why Mud was in tour in Brazil in October 2018 in 6 cities (São Paulo, Rio de Janeiro, Juiz de Fora, Belo Horizonte, Brasília and Lagoa da Prata).
Tuto Ferraz, known for his project Grooveria, met Why Mud during their show in São Paulo, and invited them for a jam session in his studio, where they recorded two tracks: 'Que Beleza' from Tim Maia and 'Inside Is Out' from Why Mud's EP Adam & Joe (2015).
Why Mud should announce their new album's release soon. Click here to discover Ketchup (2017), their last EP and discover below the 'Inside Is Out' recording at Grooveria Estudio (São Paulo, 2018).