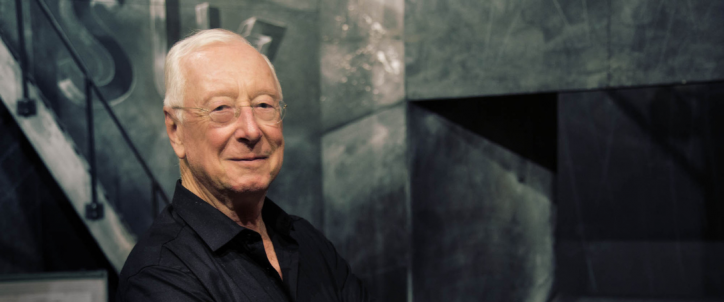 William Christie & Les Arts Florissants | Grand'croix de l'Ordre du Mérite and an exclusive playlist for What The France!
Harpsichord player, conductor, musicologist and teacher William Christie is one of a select group of people from the arts world to be accepted into the Ordre national du Mérite awarded by the President of the French Republic. He has been elevated to the level of grand'croix (the order of merit features three 'grades' – chevalier, officier, commandeur – and two 'dignities': grand'croix and grand officier). This honour is given to individuals who have had distinguished military or civil careers – in other words, they have been engaged in acts of devotion, bravery and generosity and have provided an immeasureable service to others or to France.
William Christie has had one of the most remarkable musical careers of the last thirty years. A pioneer of the revival of baroque music, he has brought the 17th and 18th-century French repertoire to a huge new audience. The career of the Buffalo, US native, educated at Harvard and Yale and based in France since 1971, took a decisive turn in 1979 with the creation of Les Arts Florissants. At the head of this instrumental and vocal ensemble, he very quickly brought a very personal touch as a musician and as a showman and renewing the interpretation of a repertoire that had been largely neglected or forgotten. In 1987 he had a real public breakthrough with Lully's lyrical tragedy Atys at the Opéra Comique, a show that went on to be a triumph on numerous international stages.
From Charpentier to Rameau, via Couperin, Mondonville, Campra and Montéclair, William Christie is the undisputed master of the tragédie-lyrique and the opéra-ballet, the French motet and court music. But his attachment to French music hasn't prevented him from exploring other European repertortoires: a number of his interpretations of Italian music (Monteverdi, Rossi, Scarlatti, Landi) have made a lasting impression, and he's equally at ease with Purcell and Handel, or Mozart, Haydn and Bach.
He has been prolific in his vocal productions, and his collaborations with big-name directors of theatre and opera (Jean-Marie Villégier, Robert Carsen, Alfredo Arias, Jorge Lavelli, Graham Vick, Adrian Noble, Andrei Serban, Luc Bondy, Deborah Warner…) are always must-see events. His recent vocal productions have included Campra's Les Fêtes vénitiennes on 2015 for the Opéra Comique and then the Brooklyn Academy of Music; Rameau, Maître à Danser staged in Caen in 2014 and then on tour at the Bolshoi Theatre in Moscow, and then in Korea and Theodora in 2016 at the Théâtre des Champs-Elysées.
As a guest conductor, he has conducted for festivals like Glyndebourne (Hipermestra in 2017 and Giulio Cesare in 2018) and for opera houses like the Metropolitan Opera in New York, Opernhaus in Zurich and the Opéra national de Lyon. Between 2002 and 2007, he was regularly invited as a guest conductor of the Berlin Philharmonic.
His abundant discography (more than 100 releases which have earned him numerous prizes and distinctions in France and abroad) for Harmonia Mundi, Warner Classics/Erato and Virgin Classics testify to the richness of his artistic activity. In his 25-year career, he has also provided a platform for several generations of singers and instrumentalists, and the majority of musical directors of French baroque ensembles started out in Les Arts Florissants.
Keen to develop his pedagogical work, he founded the Académie baroque du Jardin des Voix in 2002, which is currently in residence in the village of Thiré, in the Vendée department. Alumni discovered by Christie include Sonya Yoncheva, Christophe Dumaux, Emmanuelle de Negri, Marc Mauillon, Amel Brahim-Djelloul ou encore Lea Desandre and Eva Zaïcik.
Has has a passion for the art of gardens and, in 2012, established a partnership with the Vendée, the Dans les Jardins de William Christie festival, which takes place every August in Thiré. The festival brings together Les Arts Florissants, his students from the Juilliard School and the graduates of the Jardin des Voix for concerts and "musical promenades" which take place in the remarkable gardens he created in Thiré. In 2018, he placed his estate in the hands of the Fondation William Christie – Les Arts Florissants.
Christie was granted French citizenship in 1995, and is commandeur of the l'Ordre de la Légion d'Honneur as well as in the Ordre des Arts et des Lettres, and now grand'croix de l'Ordre National du Mérite. He is also a Doctor of Humane Letters at the State University of New York in Buffalo and the Juilliard School. In November 2008, Christie was accepted into the Académie des Beaux-Arts and was officially inducted in 2010. He also received the Prix Georges Pompidou in 2005 as well as the Prix de chant choral Liliane Bettencourt from the Académie des Beaux-Arts in 2004. In 2018, he was named ambassador for French music by Le Bureau Export, in the presence of the the French minister for culture Madame Françoise Nyssen.
We're proud to present an exclusive playlist he has created exclusively for What The France, focused on his beloved baroque music.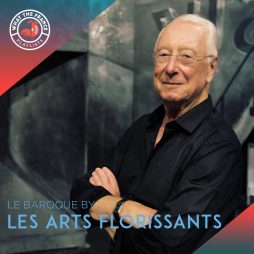 Themes
Le Baroque By Les Arts Florissants
Listen to a made in France selection of Baroque music tracks.
Listen now