Zaz | The Organique tour
She is among the most internationally successful female French singers: Zaz has released four studio albums and sold more than 4 million albums around the world. Her tours have taken her to the four corners of the earth and now, with the release of her fifth album – Isa – she's going back on the road.
For the new album, Zaz has collaborated with Dutch producer REYN. Together they took the time to give each song its own particular feel, matched to a voice that requires no explanation, as alive as it is touching, and always with the right tone, and lyrics that speak directly to the listener, both personal and intimate.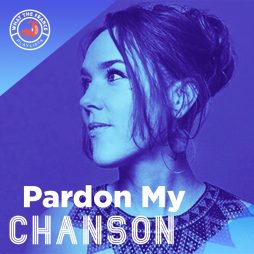 Genres
Pardon My Chanson
Sing along with to the latest French chanson hits made in France.
Listen now
Then, after pursuing three great world tours, Zaz logically decided to pack again her bags to seed the right spirit of her lastalbum. Here, this new 2022 Tour is called Organique Tour, as an invitation to a new and environmentally-conscious world!
With this next tour, Zaz is travelling the world to propose a human spectacle where spectators would share a convivial moment and be able to visit again the creative sphere of this popular French artist. Audiences are invited to immerse themselves in new songs or dive back into some of her greatest hits like 'On ira', 'Je veux', 'Éblouie par la nuit', 'Que vendra'… and of course, her latest hit, 'Imagine'.
Find all of the dates on What The France !