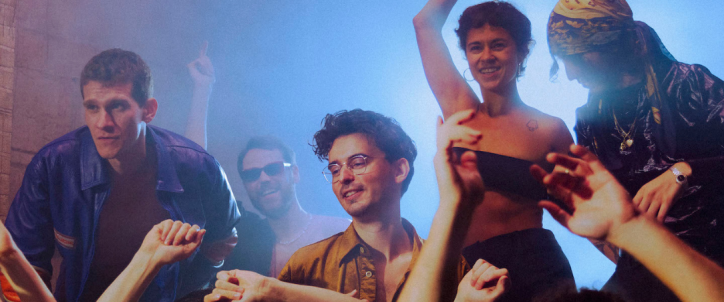 Zimmer | New album and exclusive What The France playlist!
"My new album is a declaration of love to those listening to it", is how French artist Zimmer describes his new album, which is out now on Roche Musique.
Three years after the release of his eponymous debut album, the Parisian producer has delivered Amour, a new record infused with end-of-the-summer vibes. A sumptuous collection of warm, human tracks which are just waiting to be heard on a dancefloor. Explaining the title, the artist explains: "When I finished the album, I realised that I had written electronic love songs, so the word 'Amour' seemed obvious. It's a word that I think is magnificent. Both flamboyant and monumental, but also gentle and affectionate."
Written and recorded between France and the US, the two countries closest to Zimmer's heart, the new album navigates between indie dream pop and slow techno. "I wanted the album to feel inhabited, sensitive. So there are four tracks with guests and three others where I did the vocals." In terms of the guests, he has worked with his chosen singers and musicians in the flesh – no long-distance exchange of files but real, communal recording sessions.
For 'Dani' with Matt Koenig aka The Undercover Dream Lovers, and 'Silverlake' avec Amo Amo, the recording sessions took place in Los Angeles, while 'Vahiné' with Antoine Lang and 'Na Praia' with Paulá were created in Paris. "Chatting, eating, spending the day together, each encounter helped us to being or continue our adventure together," Zimmer says. This wholehearted spirit of collaboration and peaceful, joyous feelings can be found in the Zimmer's tracks with these artists. They contribute the "human warmth" that the Parisian was looking for, and give the record its universal character, with vocals in English, Portuguese and, for the first time, in French. Zimmer himself performs (unshowy) vocals for the first time on three tracks ('Habibi', 'Lac' and 'Afterlife'). Created in several phases, over almost two years, Amour is the result of a slow creative process that consisted of writing, leaving the material to rest and mature, and then finishing. "I conceived this album as something that would make listeners dream, to make them smile, to encourage them to chat people up and flirt on the dancefloor."
To accompany the release of his latest album, Zimmer has put together an exclusive playlist for What The France, featuring some of his favourite 'Made in France' tracks by Damon Jee & Darlyn Vlys & Vincent Brasse, Jabberwocky, Fishbach, Leonie Pernet, Kartell, Jimmy Whoo & Lomboy, Antoine Lang, Roman Kyn, La Femme, Parissior & Silico Disco & Kendal, Miel De Montagne, Maud Geffray & Krampf & Nadast, PPJ, Double Mixte, Endrik Schroeder, Muddy Monk, Il Est Vilaine, Relatin & Elia Y Elizabeth, Ricky Hollywood & Juliette Armanet, Polocorp & The Atlas Collective, Requin Chagrin, Simon Arcan, Pablo Alfaya, Kimshies & You Man & S//Rose and Christophe.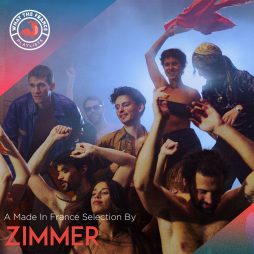 Curators
A Made In France Selection By Zimmer
A selection of made in France tracks, carefully handpicked by Zimmer.
Listen now