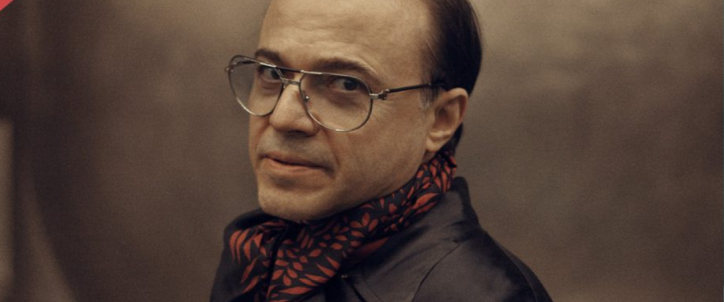 Bertrand Burgalat | New album and exclusive What The France playlist!
Recently dubbed by The Times as a "French Phil Spector, without the murderous tendencies", Bertrand Burgalat is a French musician, composer and producer who has been active since 1987. Eight years later he founded his own label, Tricatel, dedicated to uncategorizable artists, unusual projects and composers like André Popp and David Whitaker.
Over the course of his career, he has worked on more than 200 records, composed and arranged for Supergrass, Pizzicato Five, Marc Lavoine, P.J Proby, Jad Wio, Christophe Willem, Laibach, Neubauten, Alain Chamfort, Adamo and Mick Harvey, and even remixed Depeche Mode. He has released six albums under his own name and has also written music for films by Pascal Bonitzer, Eva Ionesco, Benoit Forgeard, Cyril Collard, Bertrand Tavernier and Marc Fitoussi. In 2012, he received the prize for the best film soundtrack at the the Festival de La Ciotat for My Little Princess and he has won a number of other awards. For TV, he has produced Le Ben & Bertie Show, a musical series on Paris Première, and the Face B radio show for France Inter. His new album, Rêve Capital, was released on 11th June and you can listen to the eponymous single on our 'Pardon My Chanson' playlist, as well as a remix by Yuksek of the track 'L'homme idéal' on our 'Oui Love – Music Made in France' playlist.
Despite being a very busy man, Burgalat has found the time to compile an exclusive playlist for What The France, in which you can (re)discover some of the many artists on the Tricatel label like Chassol, Catastrophe, Philippe Katerine, Moderato, Hervé Bouetard, April March, Louis Philippe, Michel Houellebecq, Allegra, Ladytron, Les  Shades, Valérie Lemercier, Count Indigo, Etienne Charry, A.S Dragon, Comateens, Showgirls, La Classe, Joel Daydé, Ingrid Caven, Symphony and Jef Barbara.
Curators
A Made In France Selection By Bertrand Burgalat
Discover a made in France selection handpicked by Bertrand Burgalat @ Bertrand Burgalat
Listen now