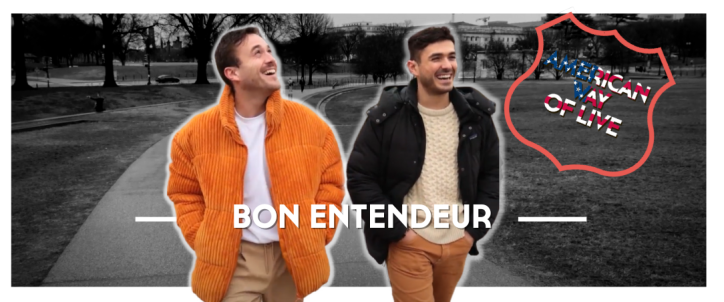 Bon Entendeur | American Way of Live
What the France presents a new video series entitled 'American way of live'.
In each episode, we invite you on a walk with a French artist currently based in the United States, with the interviewees immersing us in their day-to-day life in the New World, sometimes even mere moments before they take to the stage.
Ready to experience the 'American way of live'?
–First stop–
Welcome to Washington D.C., where we rock up with Bon Entendeur in their big winter jackets but with smiles on their faces!
Ahead of their sold-out electro show at 9:30 Club, the French duo, comprised of Pierre Della Monica and Arnaud Bonet on stage, take us on a stroll through the US capital. As they go about recognising the majority of the city's buildings, Della Monica claims that they have always been immersed in the American culture, undoubtedly through films and series. In return, though, the average American probably knows certain French songs like the back of their hand, such as… 'Le temps est bon', for example. Since the mid-2010s, Bon Entendeur have been taking us deep into the French and Francophone culture through their music and have somewhat become experts at recycling the songs of the French-speaking world. As it turns out, this has been an excellent way for them to spread the French culture through chill, electro tracks.
Bon Entendeur as a duo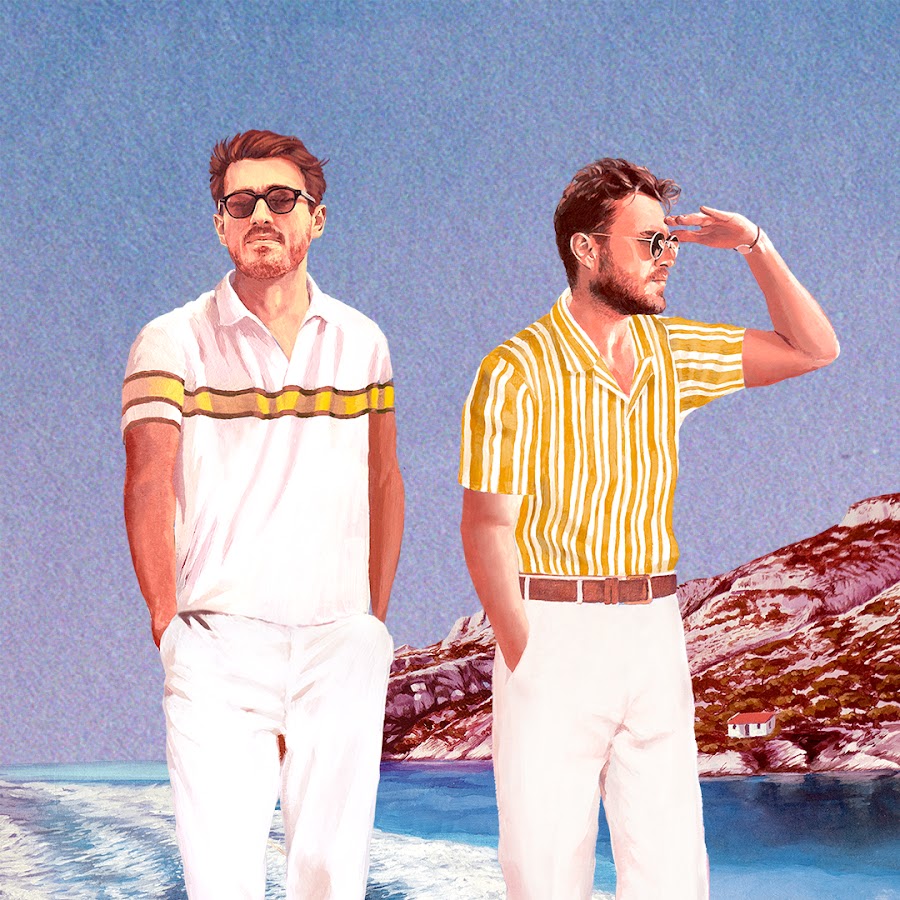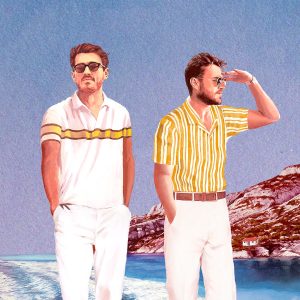 Ever since Bon Entendeur came up with the idea of creating mixtapes from snippets of French political speeches and film dialogue, the duo's career has been transformed. As they were dusting off pieces of French heritage and placing them onto sound loops built entirely from scratch, they initially posted their mixing work onto social media. In 2014, their popularity grew when they began sharing a mixtape every month to their SoundCloud page, with the concept soon becoming an excellent amplifier of the Francophone culture. Month after month, their chill-inspired mixes would successively feature the voices of Gérard Depardieu, Fabrice Luchini, Charles de Gaulle, Jean Dujardin, Serge Gainsbourg and around 20 other personalities.
Their first few albums
Bon Entendeur's debut album, which was dedicated to a series of iconic figures from the '60s and '70s, emerged in 2019. The record, entitled Aller-retour, most notably features an updated version of the track 'Le temps est bon' (which we invite you to revisit through our video). Unsurprisingly, it was an immediate hit. The cover of the Isabelle Pierre song, which had previously been made popular by 1971 hippie film The Men, instantly made it fashionable again. Since then, the duo have continued to expand their musical catalogue, even going as far as to conduct their own interviews (as they did with actor Pierre Niney) in order to capture a sentence or two from these exchanges that would give birth to another mixtape.
Their second album, though, entitled Minuit, would instead be rooted in music from the 1980s, featuring collaborations with Véronique Sanson and Marie Laforêt as well as MC Solaar and Sofiane Pamart. Finally, 2020 marked the start of a new era for the pair, as they launched their own label, BE Records, through which they released their latest single, 'Méditerranée', on 12th July this year.
In this walk-and-talk interview with What the France, the duo, who are constantly driven by an irrepressible urge to promote the French culture through music, admit that they have been dreaming of a future mixtape on which an American personality would be given pride of place. Could they announce this following their lengthy, 12-date tour of the United States? We'll let you find out the answer for yourselves in the 'American Way of Live'…
Between now and their next domestic US flight, why not check out Bon Entendeur's latest release, 'Méditerranée', on our 'French Touch 2.0' playlist?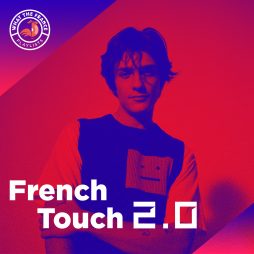 Genres
French Touch 2.0
Get your hands on the latest electronic music hits made in France.
Listen now
Stay tuned for our next trip stateside on 26th July.
Bon Entendeur - Electronic
Dec 05, 2023