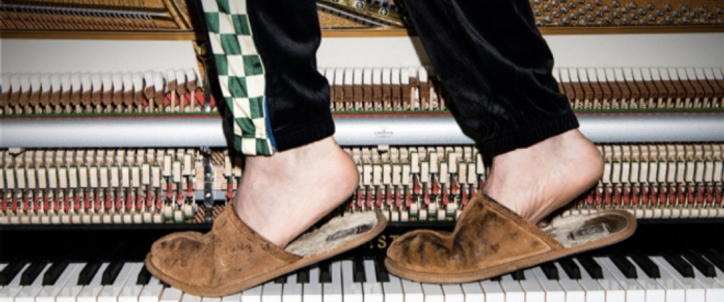 Chilly Gonzales | An album in September and an international tour !
Before he begins touring his future album, French Kiss, which is set for release on 15th September this year via the Gentle Threat label, Chilly Gonzales is soon to perform in France as well as in Germany, Belgium, England and his home country of Canada.
Who is Chilly Gonzales ?
Chilly Gonzales is the kind of musician that you never quite know what to expect from. In 2004, he composed Solo Piano, a highly intimate piano album, before performing a 27-hour concert at Paris's Ciné 13 Théâtre five years later. In 2013, he featured on Daft Punk's Random Access Memories and would then have the luxury of taking over the German live music scene with around a dozen dates.
The man nicknamed 'Gonzo' is a firm fixture of the musical landscape, having successively collaborated with Philippe Katerine, Drake, Jane Birkin and a whole host of other big names. To be truthful, it's hard to know exactly where to pigeonhole the pianist, whose real name is Jason Charles Beck, as he has thrilled international audiences with his ability to play not only current music and jazz but also pop and rap. What he originally intended to be "background music" has, over the course of a nearly 30-year career, turned into a polymorphous genre with influences as varied as could possibly be but always with the piano as the centrepiece of his work.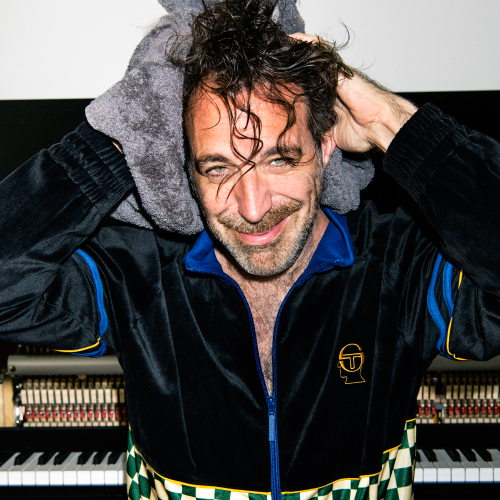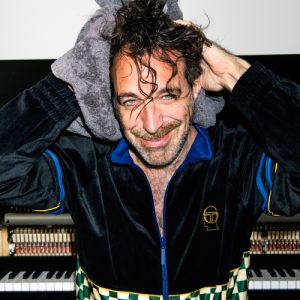 Born in Canada over half a century ago now, it was in his homeland that Gonzales began to learn the piano before moving to Germany to, in a way, start again from scratch and make a new name for himself. The artist, who generously gives his fans exceptionally long performances as well as highly energetic live concerts and recitals, is always comfortable on stage with his dressing gown and slippers on.
Gonzales's upcoming album is set to give France pride of place. On its opening single, which he unveiled on 12th May – title track 'French Kiss', which is sung entirely in French – the artist doesn't hesitate to reference the likes of Dalida, Gabriel Fauré, Charles Baudelaire, Richard Clayderman and Daft Punk's Thomas Bangalter. He has since released another single, 'Cut Dick', as well as its remixed version by Myd.
While you wait for Chilly to perform at a venue near you, check him out now on our 'Pardon My Chanson' playlist !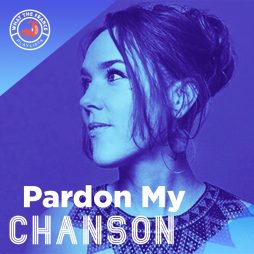 Genres
Pardon My Chanson
Sing along with to the latest French chanson hits made in France.
Listen now