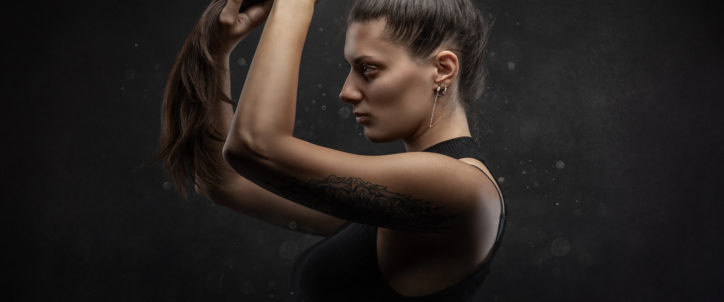 CLOZEE I Australia Tour with OPIUO I Interview
The French producer is currently touring Australia, co-headlining shows with OPIUO in Sydney and Melbourne, as well as playing festivals. Clozee took the time to answer a few questions for What The France Australia.
"I did not give up, despite all the doubts. I do the music I want."
INTERVIEW
For those who don't know you, could you introduce yourself?

My name is Chloé Herry, I go by CloZee. I'm a 27 year old music producer from Toulouse.
What's the best way to describe your music?

It's always difficult to describe, as it oscillates between a lot of genres, but I tend to call it 'World Bass' to make it simple. World Music mixed with Bass Music.
In the last few years you have been touring a lot around the world, especially in the U.S., how many shows did you do in 2019 and in how many different countries?
 2019 was actually not as intense touring as usual. I think I did around 40 dates, in about 10 different countries.
What are you the most proud of in your musical career?

In general: the fact that I did not give up, despite all the doubts. I do the music I want. I work with amazing people, and my fans are awesome.

You are returning to Australia after a few shows here last year, you missed it that much?
Yes definitely! It's one of the most beautiful countries I've been to. I had a fantastic time last year, and connected with a lot of people. 
Also recently with all the bushfires and flooding, I think people need to escape with music and I'm happy to be able to play for them.
You will also donate all the profits from this tour to bushfire victims, can you tell us more?
While I'm in Sydney during my days off, i'm going to investigate and find the right wildlife rescues I want to give all the benefits to.
You will co-headline shows in Sydney and Melbourne with OPIUO, how did it all happen?
I'm a fan of Opiuo's music for over 10 years. Opiuo and I met at multiple festivals in the USA in 2018 and 2019, but never long enough to really know each other.
When I told him I was going to be in Australia (last year), he invited me to stay at his house and make music in his studio. We became good friends, made a tune, and expressed the desire to do shows together. One year later it's a reality!
What are you most excited about for this Australian tour?
I'm just super excited to be back and play for my Australian fans, see my friends, share the tunes from the new album, get their feedback.
Are there any Australian artists that you particularly like?
I am a HUGE fan of Flume's first album (like, I know it by heart). 
I love Tash Sultana, Sampa The Great (Zambian-Australian), The Kite String Tangle, Tora.. just to name a few.
In a recent interview, you talk about the importance of visuals in your live shows and how you want to immerse your audience into another world. What can we expect to see during this tour?
Last year I was just touring by myself. This year, I'm bringing my LD (Lighting Director) on tour with me, so I'll have part of my lights and lasers show with my custom videos.
What's next for you in 2020?
A new music video and song « Our Voices feat. Pumpkin »
A new album
Co-headlining Red Rocks show with Opiuo (28th of May)
Superbloom Tour (West Coast – USA), with Fakear
Some exciting Summer festivals in the USA and Canada
Europe and America tour this fall, to represent the new album.
Discover Clozee's favourite made in France artists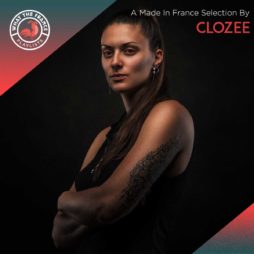 Curators
A Made In France Selection By Clozee
Listen to a selection of made in France tracks, handpicked by Clozee ! Pic @ Clozee.
Listen now
Still time to grab your tix!