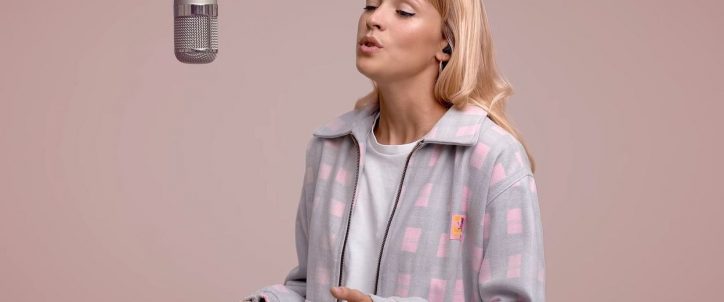 COLORS | Sessions from made-in-France artists
In only a couple of years, the Berlin-based video platform COLORS has become a key player in discovering and promoting emerging music talents. The performances are stripped back to the essentials: the artists play in a monochrome room, with the colour chosen according to their music's vibe. With its minimalist colour spectrum, COLORS manages to create intimate and intense live sessions ranging from Neo-Soul, RnB, Future Beats and Indie to (Cloud)Rap.
Here are all the made-in-France artists who have performed for COLORS.
One of the most remarkable sets was delivered by Angèle with 'Ta Reine', a powerful track which sees the young Belgian singer speaks out against homophobia. The song is taken from her platinum-selling debut album Brol.
Her brother, rapper Roméo Elvis, also stopped by the COLORS studio: his performance of '300 (Henri)' in front of a crocodile green background is an emotional tribute to his dying grandfather.
The Belgium-based duo Caballero & JeanJass and their laid-back track 'Californie' transported the audience to the West Coast.
Meanwhile, Swiss musician Muddy Monk presented the touching song 'Baby', taken from his debut Longue Ride released last November. The Australian band Parcels also cheered up the room with the explosive and punchy single 'Lightenup'.
But let's talk about France now:
Starting with Josman, the 26 year-old rapper who presented his track 'V&V' against a purple background, from his album J.O.$ – and his peer Lord Esperanza with an excellent take on 'Le Temps des Graviers'.
Another exciting young rapper, S. Pri Noir, gave a sweet version of 'Chico', from his first album Masque Blanc – just like Hamza with '1994' and Jok'Air with 'L'étrangère', mixing smooth RnB rhythms with Hip Hop.
Staying in the Urban/Hip Hop category with Lomepal, who has become one of the biggest names in the new French rap scene, delivered exclusive track 'Tout lâcher' for COLORS.
Eddy de Pretto delivered a convincing interpretation of 'Random', a song which challenges the boundaries of various music genres by associating classical instrumentals with futuristic sounds.
Siboy, who is always hiding behind a black ski mask, gave a tough performance with 'Au Revoir Merci' – just like Ichon with 'Série B', taken from his much-loved album Il suffit de le faire.
At the opposite end of the spectrum, Her gave one of the most moving performances with 'Five Minutes', with singer Victor Solf giving his all in tribute to his best friend and bandmate Simon Carpentier.
Meanwhile, Montreal-based French duo Haute offered a mix of Pop, RnB and Hip Hop sounds, influenced by American pop culture (they spent their youth in the US). What unfolded is the catchy 'Shut Me Down'.
Find plenty of made-in-France artists who stopped by COLORS' studios in our playlist 'French Hits in France':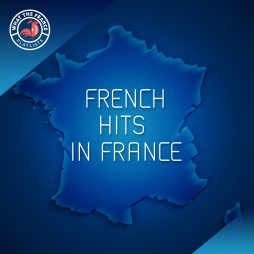 Charts & News
French Hits in France
The biggest made in France hits topping the charts in France.
Listen now