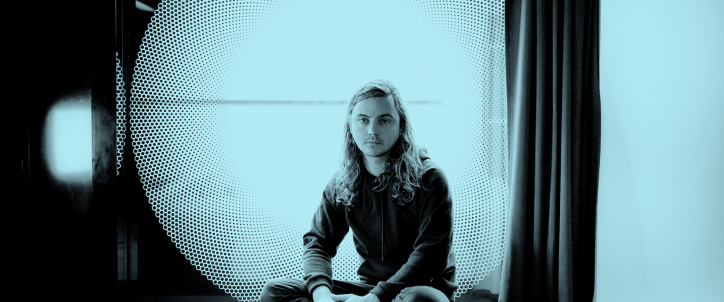 Discover the exclusive made-in-France selection by Flavien Berger
Navigating between psychedelia and electronic music, Flavien Berger is a singular artist in the French music scene.
Born in Paris in 1986, he first started composing as a child on a PlayStation, thanks to the game Music 2000. He would later develop his first artistic experiments with the help of a few other art students, which would result in the creation of the Brussels-based Sin Collective, for which he would soundtrack their video projects and art installations. The idea that art and music go hand in hand is therefore natural to him and is reflected in his own compositions.
The release of his 2015 debut album Leviathan established what would become his signature: cosmic, electronic pop, and lyrics oscillating between romanticism, self-derision and poetry. He has also developed his unique and distinctly recognisable style in multiple collaborations, with Étienne Jaumet, Véronique Vincent & Aksak Maboul, Maud Geffray, or French pop hero Etienne Daho.
In this exclusive interview, Flavien Berger chats about his special made-in-France music selection for What The France: the seductive 'J'aime regarder les filles' by Patrick Coutin, the danceable 'Tout est magnifique' by his friend Jacques and 'Macarena' by French rapper Damso.
Discover the full playlist below: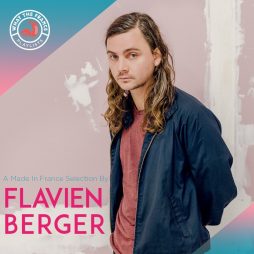 Curators
A Made In France Selection By Flavien Berger
Listen to a selection of made in France tracks handpicked by Flavien Berger.
Listen now
His new album Contre-Temps, released last September via Pan European Recording, is an odd journey that questions love and the passing of time. Catch him near you for his European tour this March:
Flavien Berger - Pop
Nov 01, 2023
Flavien Berger - Pop
Nov 02, 2023
Flavien Berger - Synth Pop
Nov 19, 2023