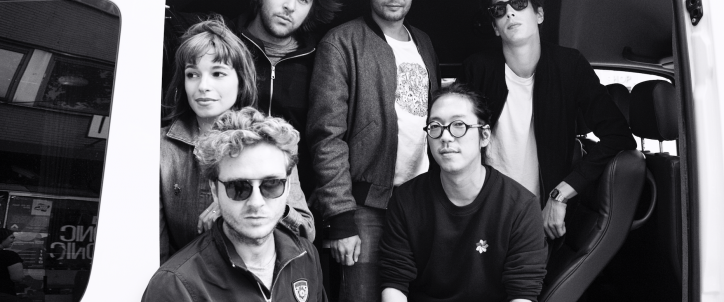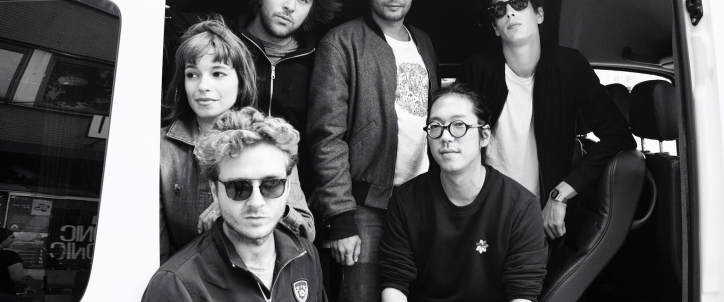 Discover the exclusive made-in-France selection by L'Impératrice
A crown, several faces, that is what characterizes L'Impératrice. At the occasion of the Reeperbahn Festival, we had the opportunity to learn more about their love for french music : from the poetry of Feu! Chartterton to the elegance of Alain Bashung passing by a romantic time with Serge Gainsbourg… Let's groove!
This Parisian band has been formed in 2012 when Charles de Boisseguin, music critic at that time, start to compose and sample pieces to understand and judge music better : the adventure begins! Afterwards he is joined by 4 partners : Hagni Gwon (keyboards), David Gaugué (bass guitar), Achille Trocellier (electric guitar) et Tom Daveau (drums). Their first EP L'Impératrice comes out the same year. Followed two years later by Sonate Pacific. Flore Benguigui joined them in 2015 and brings to the band a new instrument : her voice. From this collaboration born the Odyssée EP.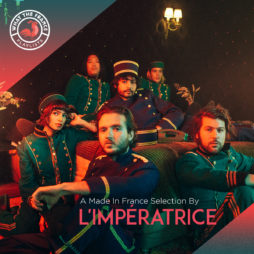 Curators
A Made In France Selection by L'Impératrice
Listen to a selection of "made in France" tracks, handpicked by L'Impératrice !

Listen now
In 2018 their first album Matahari have seen the light of the day and has been a success. A success which lead them to London, Italy and Germany. A year later they reissue Matahari with 3 pieces in English to conquer the world! The bet is a success, these French Touch ambassadors will be on tour in Mexico, America but also in Europe. Many dates are sold out already, hurry-up!