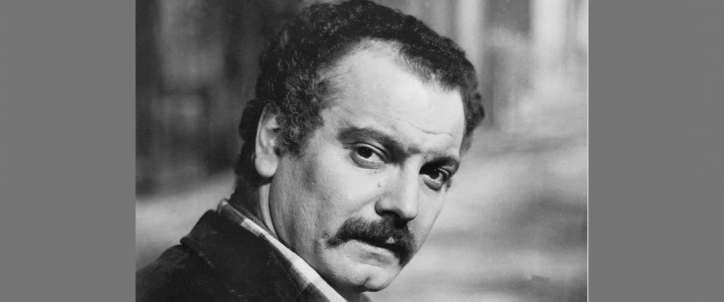 Georges Brassens | A playlist for the centenary of his birth!
This month we're celebrating the centenary of the birth of the much-missed Georges Brassens (22/10/1921 – 29/10/1981), the French songwriting genius and guitarist whose work is known around the world. Having sold around 20 million albums during his lifetime, he left behind him a hugely impressive body of work that marked an era and which continue to appeal to audiences today.
His frankness, his impertinence and his poetic talent inspired numerous artists in his own country, but also many beyond France's borders. Brassens's songs have been covered by some of the towering figures of French chanson like Barbara, Patachou, Mouloudji, Les Frères Jacques, Juliette Gréco, Maxime Le Forestier, Françoise Hardy, Hugues Auffray, Anne Sylvestre, Claude Nougaro and Renaud, but also by less expected acts like Danyel Waro, Sanseverino, Noir Désir, Les Ogres de Barback, Sinsémilia, Eyo'Nlé Brass Band, Mustang and Pat Kalla & Patchworks. Last September, it was the turn of Matthieu Chedid, better known under the name -M-, to deliver a version of the classic 'Les copains d'abord' for the soundtrack of the film Les Trésors du Petit Nicolas. While some international artists like Nina Simone and Iggy Pop performed his songs in the original French, the universal messages of the legend from Sète has also lent itself to translation into other languages. There are covers in Italian (Fabrizio De André), Hebrew (Yael Naïm), Spanish (Paco Ibañez ou Loquillo), German (Franz Josef Degenhardt), English (Jake Thackray, Graeme Allwright and the Jamaicans Black Uhuru), Finnish (Tuula Amberla), Polish (Justyna Bacz), Swedish (Thorstein Bergman), but also in Japanese, Greek, Russian, Portuguese, Dutch, Czech and even Catalan, Kabyle, Corsican and Occitan.
With our 'Georges Brassens Around The World' playlist, What The France invites you to (re)discover a selection of some of his greatest songs as covered by some of the greatest French and international artists.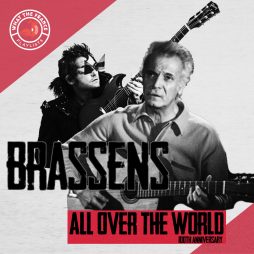 Themes
Georges Brassens All Over The World
On October 22, 2021, we celebrate the 100th anniversary of Georges Brassens birth...
Listen now