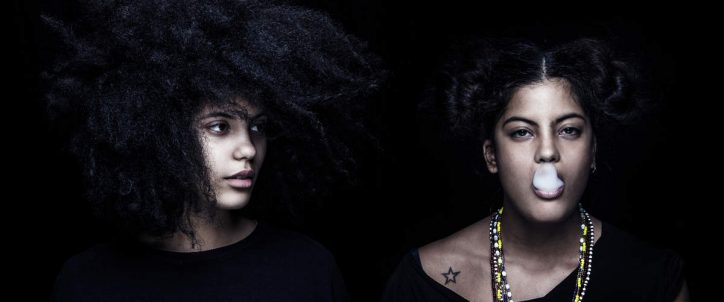 Ibeyi | Discover their made in France selection
French duo Ibeyi – 24 year-old twin sisters Lisa-Kaindé and Naomi Diaz, of Cuban, Venezuelan and Tunisian origins – chat about their exclusive made-in-France music selection in a new interview for What The France. Their chosen tracks are true to their own music's spirit: between nostalgia (Daniel Balavoine), poetry (Gaël Faye) and romance (Feist), but always with a touch of madness (Magali Noël and Boris Vian). Check it out for yourself!
Did you know? Ibeyi is pronounced i-bey-i, which means 'twins' in Yoruba, the West African language of their ancestors.
Music: a family legacy
Children of famed Cuban percussionist and member of Buena Vista Social Club Anga Díaz, and French-Venezuelan singer Maya Dagnino, the sisters' music is heavily influenced by their family roots, with elements of Yoruba, French and Afro-Cuban sounds.
At the age of 11, the twins started learning their father's signature instrument, the cajón, following his death in 2006. Reclaiming their Yoruba roots, they incorporate traditional instruments into a more modern music, fusing jazz with hip-hop beats and samples.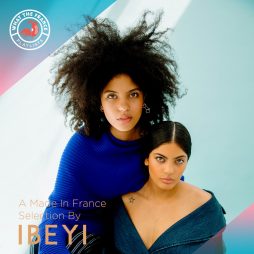 Curators
A Made in France Selection By Ibeyi
Listen to a selection of made in France tracks, handpicked by Ibeyi !
Listen now
Sister act
As her interest in music developed, Lisa-Kaindé started sing songs she'd written to her family. Encouraged by her friends, she then decided to record her first EP with the help of her sister Naomi. Picked up by Richard Russell, owner of XL Recordings, the duo released their self-titled debut album in 2015 on the independent British label.
The video for the critically acclaimed single 'River', which sees the twins alternately singing in closeup and having their heads ducked underwater, received worldwide attention and helped launch their career. From then on, the sisters' profile has gone global, leading to their appearance in Beyoncé's short film for the Lemonade album in 2016 and a live performance for the opening of the Chanel 2016 Cruise collection in Cuba.
Their second studio album, Ash, released in 2017, features high-profile artists such as Kamasi Washington and Chilly Gonzales and received praise from Adele, among others.
Their international career is on the rise and it's only going to get better from here!