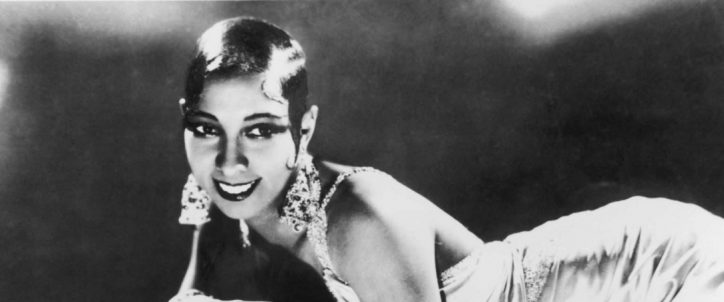 Joséphine Baker | A What The France playlist for her induction into the Panthéon !
On 30th November 2021, the Franco-American singer, actress, dancer and leading showgirl Joséphine Baker (1906-1975) will become only the sixth woman, and also the first woman of colour, to have her remains buried in France's Panthéon monument – the hightest postmortem recognition in France. In tribute, What The France looks back over her exceptional life of a person who, as well as being a globally renowned artist, was also part of the Resistance and a spy during World War II, before campaigning against racism and antisemitism.
Born on 3rd June 1906 in Missouri as Freda Josephine McDonald, she learned to dance and in 1920 joined the Jones Family Band trio before trying her luck in New York. In 1925 she arrived in Paris and caused a sensation dancing the Charleston before the 'Revue Nègre' at the Théâtre des Champs-Elysées. She then became lead showgirl at the Folies Bergères, a singer and screen actress. In 1937 she married businessman Jean Lion and obtained French nationality. During World War II she joined the Resistance and became a counter-espionage agent, for which she earned the Resistance Medal in 1946, as well as the Medal of the City of Paris in 1956 and the Légion d'Honneur in 1961. She kept performing until her death on 12th April 1975 in Paris, at the age of 68, while she was on tour celebrating her 50-year career.
A multi-faceted artist and politically active woman, Joséphine Baker left an indelible mark on the music of the 20th Century thanks to numerous songs that became well-known around the world. It all began with the song 'J'ai Deux Amours', her first hit in 1930 with accompanist Adrien Lamy, composed by Vincent Scotto with lyrics by Géo Koger and Henri Varna. Notably she changed the lyrics after the war from "I have two loves, my country and Paris" to "I have two loves, my country is Paris". The song was covered by Madeleine Peyroux in 2004 then Dee Dee Bridgewater in 2005, as well as Zaz on her 2014 album Paris. There has also been a German adaptation courtesy of Max Raabe ('Ich Bin Ja Nur Eine Laune Von Dir') and sung in Polish by Mieczysław Fogg ('Mały Biały Domek'). Baker also gave a memorable performance on 'La Petite Tonkinoise', also in 1930, with music once again from Vincent Scotto and lyrics by Henri Christiné, which has been popularised in 1906 by French singer Pierre-Paul Marsalés aka Polin. Polish actor Anna Held had already adapted the song into English under the name 'It's Delightful To Be Married' and it was also sung by German actress Luise Rainer in a scene from the film The Great Ziegfeld (1936), before being covered again in French by Spanish actress and singer Sara Montiel (1961). Subsequently, Joséphine Baker recorded numerous French and international standards, always bringing a personal touch to the songs she covered.
Thanks to our 'Joséphine Baker Forever' playlist you can listen to a selection of some of her key recordings, beginning with the two versions of anthem 'J'ai Deux Amours'. Each track is followed by various different versions, from the original to more contemporary adaptations. On the way, you'll encounter performances from the unforgettable likes of Edith Piaf, Mistinguett, Charles Trenet, Ray Ventura, Juliette Gréco & Mélody Gardot, Zaz, Viktor Lazlo, Aileen Stanley, René Marquay, Bobby Capo, Chimène Badi, Alibert, Domenico Modugno, Rina Ketty, Ella Fitzgerald & Louis Armstrong and Les Compagnons De La Chanson.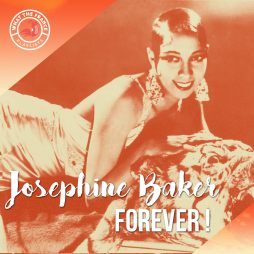 Themes
Joséphine Baker Forever !
Listen to a selection of songs from the great late Joséphine Baker, each track is followed
Listen now