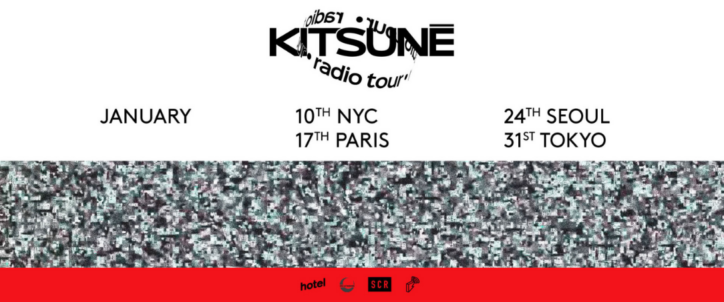 Kitsuné radio tour!
French label Kitsuné Musique has announced partnerships with its favourite radio stations to organise an international, radiophonic tour with live sessions from local artists.
The multi-faceted label is using its reach to put fans in touch with new music. The radio tour will enable listeners to discover fresh sounds from four different artists, in four cities, in four very different countries.
Two of the four shows have already taken place. The first was in New York on 10th January with Yazmine:
The second was in Paris on 17th January with French artist  Mad Rey, a specialist of 'float house':
The next shows
On Sunday 24th January, it's the turn of FRNK in Seoul. Taking inspiration from the dissonance of contemporary Korean music, his productions frequently abandon traditional song structures to create a unique sound that opens up new pathways for Korean music in the West.
Finally, HVNS will close the tour on 31st January in Tokyo. With a style of production that is dark, sharp and sensual, the artist fuses RnB and techno with   doté d'un style de production décrit comme sombre, tranchant et sensuel, l'artiste fusionne ses productions RnB et techno avec ses propres créations visuelles.
Tous les concerts sont à suivre ici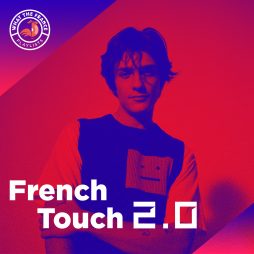 Genres
French Touch 2.0
Get your hands on the latest electronic music hits made in France.
Listen now