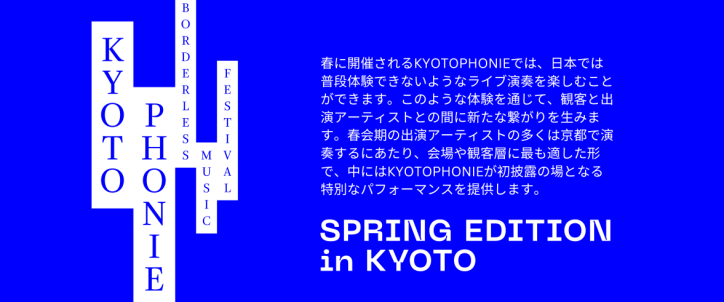 Kyotophonie Festival | Five artists from French label Nø Førmat performing in Japan
Inspired by Kyotographie, one of the worlds leading photography festivals held in the ancient city of Kyoto, is the new Kyotophonie, an international music festival aiming to recreate the same borderless celebration of art through the medium of sound.
Joining the lineup for the inaugural Kyotophonie festival are a few artists signed to French label 'N⌀ Format', these artists are: La Chica, Koki Nakano, Ballaké Sissoko, Vincent Segal, and Piers Faccini.
Koki Nakano and La Chica will play a combined set on the fourth of May, with Koki Nakano coming back for a solo act on Saturday the sixth. The following week will see the festival be closed out by Ballaké Sissoko performing solo, followed by Vincent Segal and Piers Faccini who will take the stage in another joint performance on the night of Saturday the 13th.
About the label Nø Førmat!
"Started up by Laurent Bizot in 2004, who was joined by Thibaut Mullings in 2007, Nø Førmat! was born out of a stubborn desire to resist any kind of formatting and started off with no other guiding principle than its sincerity and its eclectic tastes.
They had the intuition that these tastes reflected much more than just current-day trends : the amazing mix of people, ideas, and shapes that defines our globalized era has generated a deep aesthetic mutation. As Nø Førmat! Released records, it formed its own identity. An identity that mirrors the world around it. Free-flowing, ever-changing, and diverse. Every single album brought its singular point of view on our reality, while simultaneously participating in this common spirit of openness, adventure and complete independence."
Kyotophonie began on the 15th of April, and will be finishing on the 13th of May
Tickets to the event are available via the Kyotophonie official website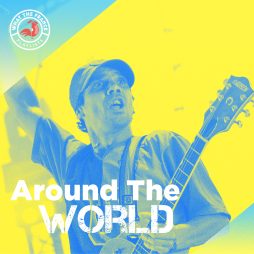 Genres
Around The World
Explore the latest world music hits made in France. Follow us for weekly updates !
Listen now