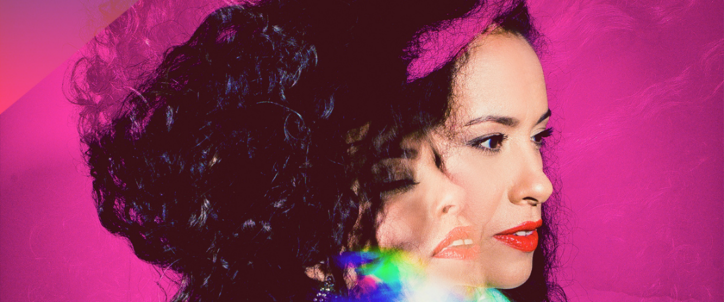 La Yegros | Exclusive playlist for What The France!
La Yegros, alias Mariana Yegros, is an Argentinian singer from Buenos Aires. Her singing styles cover chamamé, from the north of Argentina and inherited from her father, while her mother introduced her to cumbia from a very early age. She started out studying music at the conservatoire in the Morón quarter in the suburbs of Buenos Aires before joining the alternative band De La Guarda, in which she collaborated with electro-cumbia producer King Coya. In 2008, she took part in a TV talent show and decided to dedicate herself to music, forming the group De Martinas who played a fusion between traditional Argentinian and electronic music. The same year, she joined Zizek (ZZK), a movement that blended tribal electronic beats with sounds drawn from all over the world and for which she became the standard-bearer.
In 2013 she released her first solo album, called Viene De Mí, and the eponymous single taken from it racked up more than 12 million views on YouTube and over 11.5 million streams on Spotify. Another track from the album, 'El Bendito', was used in the hit video game 2014 FIFA World Cup Brazil. Three years later she released Magnetismo, featuring 'Chicha Roja', viewed more than 7.5 million times on YouTube. In 2018, she released the song 'Où On Va' with French group VSO, from their EP Kintsugi. The year after that, La Yegros released her third album, Suelta, produced by King Coya and with guests Eduardo Cabra (Calle 13) and Jori Collignon (Skip&Die) on Canta La Selva Records, released in France via  X-Ray Productions.
La Yegros has put together an exclusive playlist for What The France, featuring tracks from some of her favourite 'Made in France' artists like La Chica, Guts, Deluxe, Sandra Nkaké, Chinese Man, James BKS, Polo & Pan, Winston McAnuff & Fixi, Woodkid, Roseaux & Blick Bassy, Hindi Zahra, Lindigo, Souleance, Acid Arab, General Elektriks and L'Impératrice.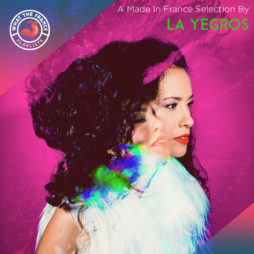 Curators
A Made In France Selection By La Yegros
Discover a made in France selection handpicked by La Yegros @ La Yegros
Listen now