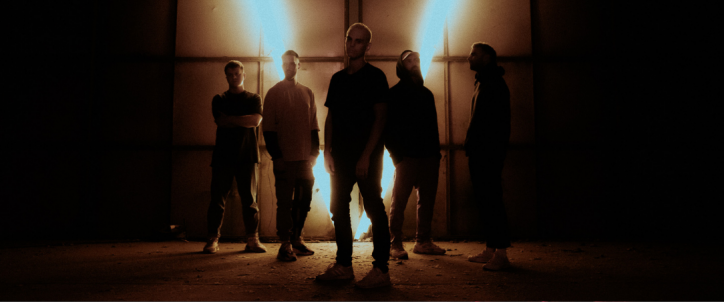 LANDMVRKS | Artist of the Month for April
LANDMVRKS were formed in 2014 in Marseille in the south of France. The band is comprised of  Florent Salfati on vocals, Rudy Purkart on bass, Nicolas Exposito and Paul C. Wilson on guitars, as well as Kévin D'Agostino on drums. The band is our artist of the month!
During their first two years of existence, they wrote songs, recorded and started playing local concerts, appearing on line-ups with bands like First Blood and More Than Life. Slowly but surely, they began to make a name for themselves on the French metalcore scene.
Hollow
In May 2016, LANDMVRKS self-released their first album Hollow before embarking on a European tour. They won over audiences with their modern metalcore style, packed with hardcore riffs and memorable choruses. The album also led to them being invited to play large festivals, which enhanced their reputation.

Fantasy
In 2018, the band signed a contract with Arising Empire Records for their second studio album, called Fantasy, which demonstrated the degree to which they had managed to create an identity of their own. For two years they toured the world, including Japan, playing as headliners or supporting other acts (While She Sleeps, Stray From The Path, Any Given Day) on extensive European tours.
Lost In The Waves
While on the road, they also found the time to focus on their next release. The members of the band got together when lockdown in France was over, at the end of a very strange period. The time had come to reunite in their singer's studio and put together the parts that they had been writing over the preceding months. The aim of the new work, called Lost In The Waves, clearly wasn't to reinvent LANDMVRKS, but to demonstrate the full range of the band's musical arsenal and to definitively hone their own distinctive style, without concessions or hesitation, The tone of the release was clear from the first singles they released in October: 'Rainfall', 'Lost In A Wave', 'Paralyzed' and 'Overrated'.
Try to win 2 tickets for their concert in London on May 25th
Find all their tour dates below and listen to their exclusive What The France playlist!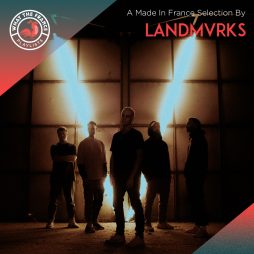 Curators
A Made In France Selection By LANDMVRKS
Listen to a selection of "made in France" tracks, carefully handpicked by LANDMVRKS.
Listen now