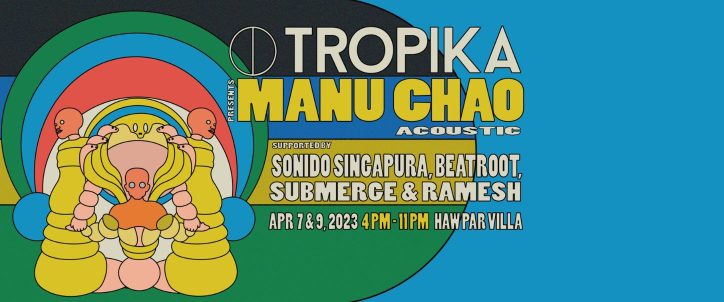 MANU CHAO Acoustic | Singapore
World renowned French-Spanish singer Manu Chao is making his debut appearance in Singapore with upcoming show Tropika presents Manu Chao Acoustic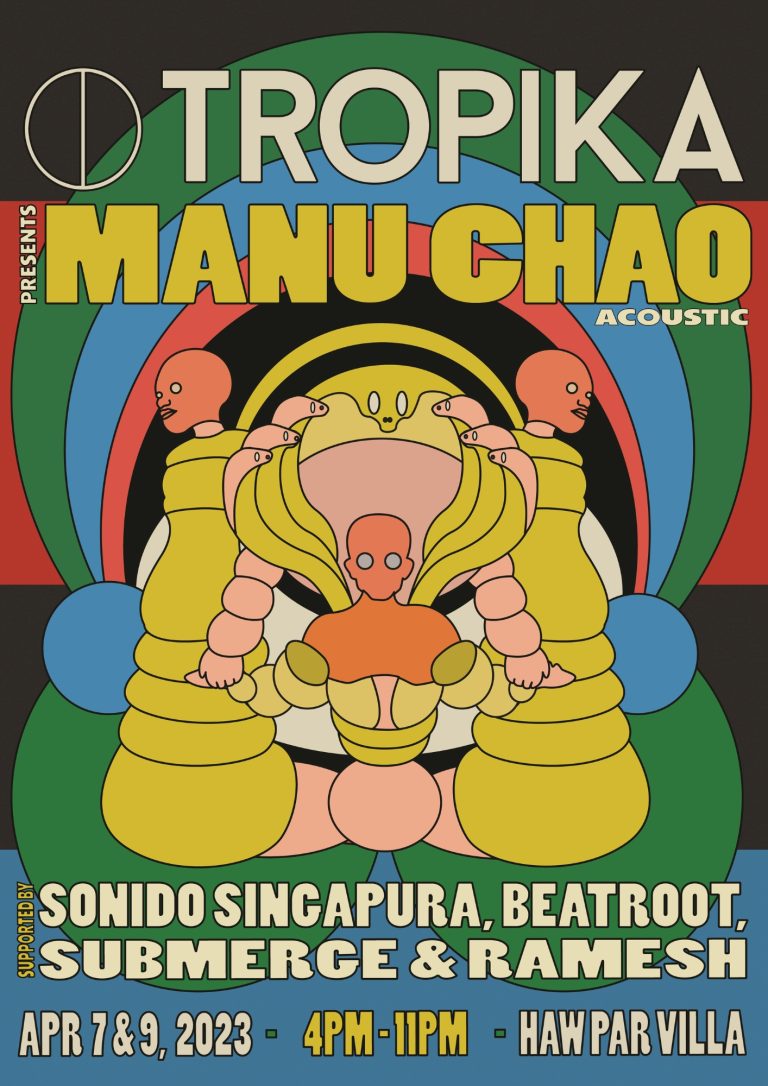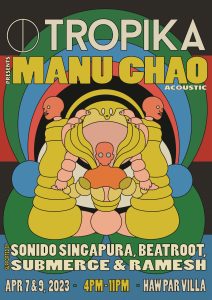 Manu Chao will perform a live acoustic set taking place at the historic Haw Par Villa courtyard in Singapore over two dates. His set will be accompanied by a lineup of local collectives; Sonido Singapura's u~ta and Yusuke with Beatroot's Anand and MOON. Having produced a number of global hits such as Me Gustas Tu in the late 90's and early 2000's, Chao is known for his beautifully intimate acoustic performances and with recent additions to classic album Clandestino in Clandestino / Bloody Border aswell as his recent collaborative project Inna Reggae Style fans are in for a fantastic show.
About Manu Chao
Manu Chao is a French/ Spanish rock, reggae, punk and ska artist who rose to international success with the band Mano Negra. He is known as a pioneer of the Latin alternative movement in the 80's as well as for his cross-cultural style and breaking of geographical boundaries. He sings in a number of languages: French, as well as in English, Spanish, Portuguese, Arabic, Galician and Wolof. Chao takes influence from UK rock bands such as The Clash from an early age alongside a large array of other genres such as salsa, reggae, ska, the lyrical French style chanson and Algerian folk music. It is his broad array of musical influences that has led to the unique sound that he is so famous for today.
Event Information
Easter weekend on April 7 & 9, 2023 from 4pm-11pm.
Haw Par Villa courtyard 262 Pasir Panjang Rd, Singapore
Tickets available at: https://tickets.tropikaglobal.com/
*April 7th tickets sold out*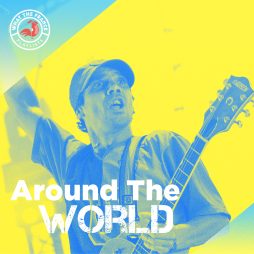 Genres
Around The World
Explore the latest world music hits made in France. Follow us for weekly updates !
Listen now