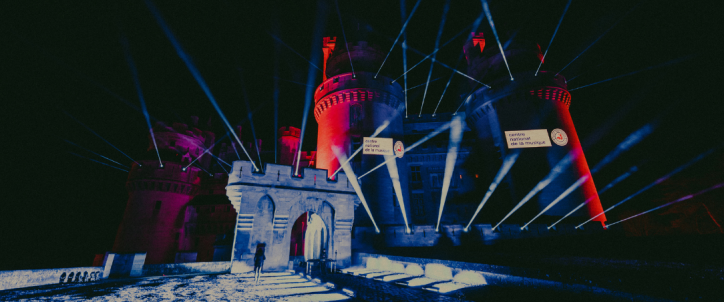 Monumental Tour | Tolvy at the Château de Pierrefonds on 19 December
The Centre des Monuments Nationaux  will be hosting Michael Canitrot for the recording of a sound and light show at the Château de Pierrefonds which will broadcast on 19 December on our social channels! It's an opportunity to get acquainted with Tolvy, a What The France artist.
Rendez-vous Sunday 19 December 2021 at 21H00 CET on our Facebook page.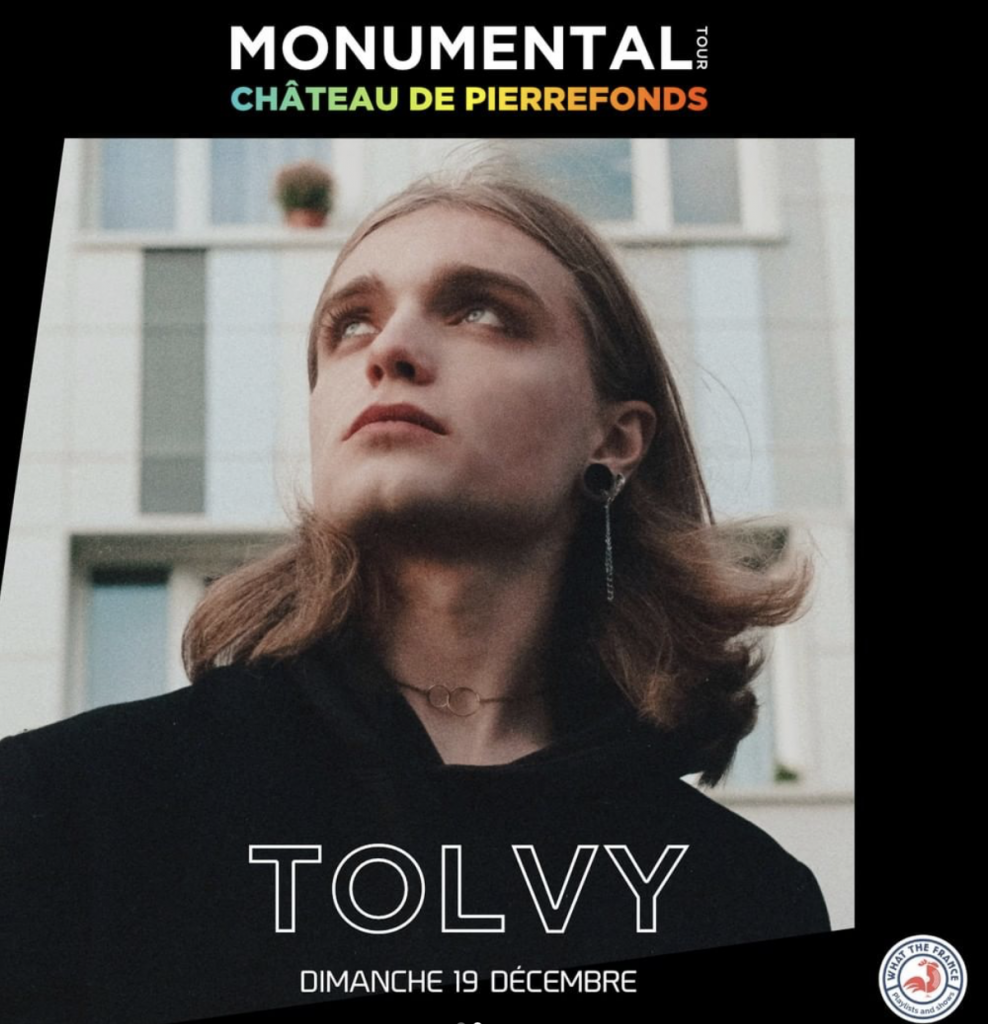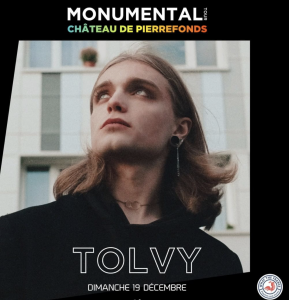 TOLVY
19-year-old Violette Tocqueville aka TOLVY is the new rising star of French electronic music. Following in the footsteps of Petit Biscuit, The Avener and Gesaffelstein, TOLVY is typical of her generation: precocious, politically engaged and bursting with creativity. Her songs are elegant and distinguished, orchestral, melodic and powerful, accompanied by a strong visual identity. TOLVY's aesthetic is rich, hard-hitting and intimate.
Monumental Tour
After the Château de Vincennes, the Phare des Baleines on the l'île de Ré or more recently the Mont-Saint-Michel Abbey – a show had more than two million views across all platforms – DJ/producer Michael Canitrot, who is behind the Monumental Tour project, offers up a new show in exceptional surroundings.
The château was built at the end of the 14th Century for Louis d'Orléans and restored in the 19th Century by the architect Viollet-le-Duc, at the request of the emperor Napoleon III. Against the imposing façade of the monument, Michael will present a brand new set accompanied by a light show and giant visuals created by architectural and design collective AV-Extended.
With a genuine interest in history and architecture, and as an ambassador for electronic music, Michael wanted to bring music and light shows to some of France's architectural treasures with a tour that invites the public to experience these monuments in a new way.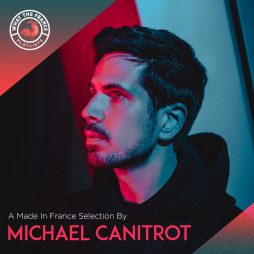 Curators
A Made In France Selection By Michael Canitrot
Listen to a selection of "made in France" tracks, carefully handpicked by Michael Canitrot
Listen now