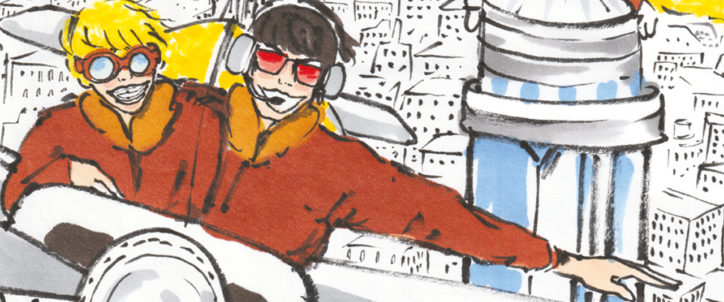 Papooz | First north america tour in 2020
Papooz will be touring in North America for the first time in February 2020.
The band released their new album earlier this year Night Sketches.
Let's avoid the whole "difficult hurdle of the second album" cliché and say that Night Sketches reveals another face of the duo. Darker and more electric, this album is the result of a meticulous work of production, in close collaboration with Adrien Durand, head of Bon Voyage Organisation (BVO) who is behind the brilliant production.
"Unlike our first album, which contained miscellaneous songs written years ago and without any knowledge of either production or arrangements, we "mentalized" this new album. We wanted to bridge the gap between the seventies and the eighties, by bringing in even more groove." Hence a clever combination between vintage pop (Steely Dan ahead) and synth pop, giving an astounding result. "Their strength lies in the songwriting" bluntly admits Adrien Durand.
From the undeniable first single ("You And I"), a poignant ballade ("About Felix" inspired by the loss of a friend), an unavoidable melody ("Theatrical State Of Mind"), an impetuous saxophone ("Let The Morning Come Again"), a soft rock tune ("Danger To Myself", the first extract of the album), to a shift to ska ("Undecided"), Papooz spare no expense and gain support without any resistance.