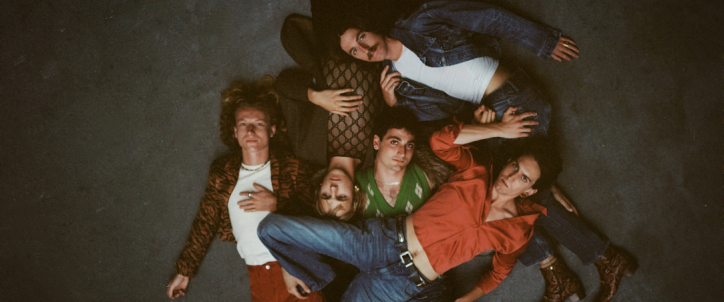 Parcels | World tour
Parcels have embarked on the journey of a lifetime through the vast expanse that is pop music. The Australian five-piece, signed to Because Music France, grew up together, developing the uniquely expressive melodic language that continues to take their sound and their career to new heights. They are now touring the world. 
On their second album Day/Night, Parcels explored new dimensions of their sound and cemented their reputation as genuine aesthetes who transform their influences and experiences into captivating music.
From Byron Bay to Daft Punk
The five members of Parcels – keyboard player Louie Swain, keyboard/guitar player Patrick Hetherington, bassist Noah Hill,drummer Anatole "Toto" Serret and guitarist Jules Crommelin – all grew up in the Australian town of Byron Bay before forming Parcels in their last year of high school: "We were producing and writing our own music, and we found something that felt new and exciting in the process" Hetherington explains.
After having moved to Berlin, Parcels released their debut EP Clockscared in 2015. In 2016, they played their first show at the Bains venues in Paris, where it just so happened that Daft Punk were in the audience. The two groups formed an artistic friendship and Parcels spent a long time in the studio with them, resulting in the 2017 single 'Overnight'.
Parcels' 'real' first album was released in 2018 and brought the group to a new level of critical and commercial visibility. It also demonstrated the degree to which the group's writing had become dense and inventive, featuring irresistible rhythms and and in-your-face basslines to accompany vocals that are as light as a feather.
Les dates de la tournée