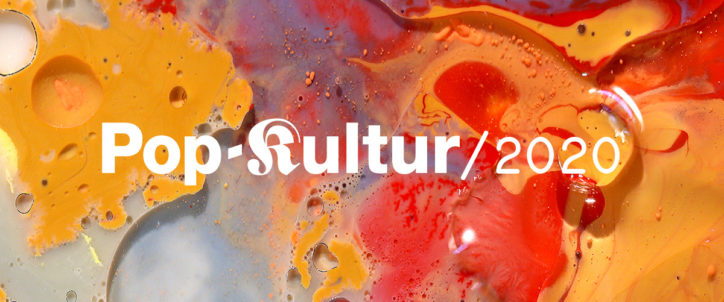 Pop-Kultur 2020 fest is online!
"Pop-Kultur" is an international festival in Berlin which will have its sixth edition in 2020, from 26th to 28th August. After previous events were held at Berghain, Berlin Neukölln and more recently the Berliner Kulturbrauerei de Prenzlauer Berg, the 2020 festival will be taking place online for the first time.
Pop-Kultur has four main strands: Live (Sessions, Digital Works, Talks & Films et Commissioned Works), Newcomers, Network and Local. The numerous concerts, exhibitions, installations, conferences and films form the core of the festival, which puts the accent firmly on international representation and a wide degree of diversity in the perspectives presented in the programme; pop culture is placed a discursive space in which it is reflected, contextualised and celebrated. All these contributions will be brought together every day of the festival for a big show and will remain available on the festival site after the first broadcast. Access will be free and unlimited.
'Made in France' artists in the programme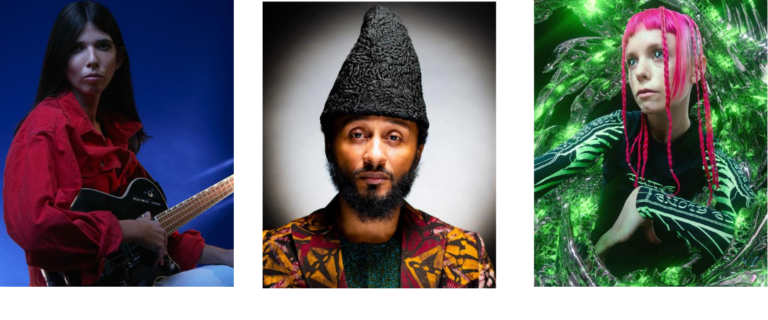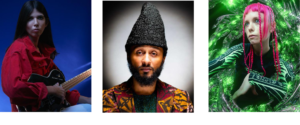 Once again this year, several  'Made in France' artists will be on the bill – like Theodora. Anyone who has heard even a note of Theodora's music won't forget it in a hurry. The producer and singer-songwriter, who doesn't just defy the conventions of her chosen instrument. On her first two EPs, Let Me In and Obsession, we get the impression of an artist in motion, combining melancholy, Badalamenti-style chords with stomping rhythms, allowing her ballads to blend with energetic synth pop and decorate techno-disco grooves with imperious melodies. With the release of Dolly Parton cover 'Go', Theodora is preparing the way for her debut album Too Much For One Heart. She will be unveiling a video exclusive at Pop-Kultur.
You will also have the opportunity to discover two projects from the politically engaged duo FOKN Bois. With Coz Ov Moni, Wanlov le Kubolor and M3NSA have written the first musical exclusively in pidgin English. As well as the 2014 sequel Coz Ov Moni 2 (FOKN Revenge), the two Ghanaians have released numerous EPs addressing xenophobic attitudes to the population of Nigeria, homophobia and prejudice towards Muslim women. After a long break last year, FOKN Bois made an explosive comeback with Afrobeats LOL. For Pop-Kultur, Wanlov the Kubolor has made a powerful video essay which deals with the structural violence faced by members of the LGBTQI* community and homeless people. The film, "Contradict. Ideas for a New World" about FOKN Bois will also be screened at Pop-Kultur from 26th to 28th August 2020.
CATNAPP will also be joining in to present their immsersive, therapeutic experience DAMAGE, in which the audience is confronted with their deepest traumas and most powerful fears. The Vega Lab, which created DAMAGE, has selected one person on which to test the impact of the exclusive live performance. The manner in which the person's fears will manifest is unpredictable. Those that manage to overcome their own fears in DAMAGE may also be able to do so in real life. But if they can't, the fear could lead to their destruction.
Find all the latest info on https://www.pop-kultur.berlin/
And the festival playlist is here.