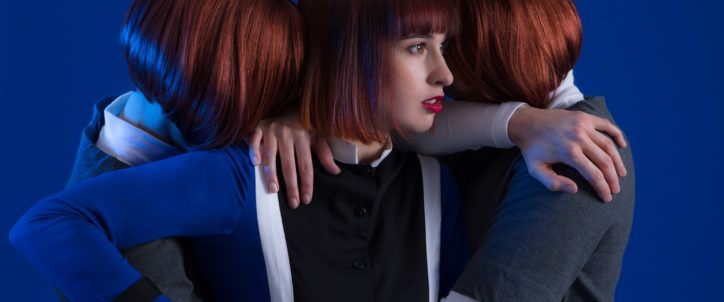 Suzane | What The France Live Shot
What The France introduces you to Suzane in this new 'Live Shot' feature. You can find out about the artist through the prism of her live performances, find out more about her most memorable shows, and her ritual before going on stage… ready for a shot of live music? 
Suzane describes herself as a "teller of real-life stories with an electronic backing". A wild card in the new electro/chanson scene, Suzane steers clear of the obvious and sings about who we are.
With her freshly released album Toï Toï , Suzane has garnered 20 million streams and played shows all over the world, from Germany to Japan, via China. In 2019 she was the artist who played the most festivals in France and had 126 dates on her tour. This whirlwind of activity was rewarded with a prize for rising live star at the 2020 Victoires de la Musique.
So who is Suzane?
After 15 years of classical dance conservatoire, and fuelled by a passion for realist French chanson (Brel, Piaf, Barbara…), Suzane quit dancing, found a job as a waitress in Paris, and discovered nightclubs and electronic music. And it was at this point that her project starting taking shape: Suzane saw herself as an electronic artist, and dance would be central to the concept – a deconstructed approach to dancing that was very different from what she'd been taught – as well as her love of words
On stage
On stage, as in her videos, she always wears her blue outfit. A superhero costume? "When it comes to dancing I've always been used to wearing a costume. It's the thing of telling yourself that you're not getting on stage dressed the same way as in your everyday life. The way I dance, it's like fighting moves. My father is addicted to martial arts, he watched Bruce Lee films with me and I was inspired by his yellow jumpsuit. As soon as I put the outfit on I become Suzane… and Suzane allows me to be myself and someone else at the same time."
Suzane wants to experiment, feel, share, compose, take risks, move, to be herself and become someone else for the duration of a song, a show or a video.
Listen to her 'Made in France' selections!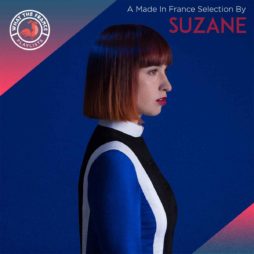 Curators
A Made In France Selection By Suzane
Listen to a selection of made in France tracks, handpicked by Suzane ! Pic @ Suzane.
Listen now