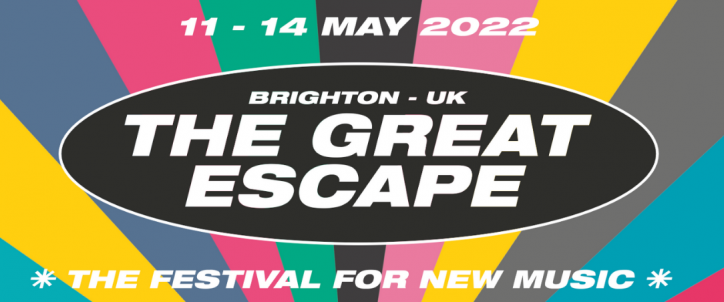 The Great Escape | The full 'Made in France' line-up for 2022
The Great Escape, the festival that has become a reference for new music, returns every year with four days of concerts over 35 venues in Brighton. After two years in which holding a physical event hasn't been possible, this year it will be back to its seaside home.
A new artist announcement has been made, and several 'Made in France' acts feature in the list. Bryan's Magic Tears, QuinzeQuinze, Portron Portron Lopez, Unschooling, Crystal Murray, November Ultra & Elliott Armen have been added to the previously announced Unschooling, alongside international names like Rebecca Black, The Amazons, Yard Act, Sinead O'Brien, Baby Queen and many more.
Here are the show times:
Elliott Armen
Fri 12th @ Fabrica, 7.20pm
Bryan's Magic Tears
Fri 12th @ Latest Music Bar, 7:15pm
Sat 13th @ Prince Albert, 8pm
Crystal Murray
Thur 11th @ Zahara, 8:30pm
Fri 12th @ Queens Hotel, 10:30pm
November Ultra
Thur 11th @ One Church, 10:30pm
Portron Portron Lopez
Fri 12th @ Green Door Store, 7pm
QuinzeQuinze
Thur 11th @ Patterns (downstairs), 7:30pm
Fri 12th @ Komedia Studio, 11:15pm
Unschooling
Thur 11th @ Horatio's, 10:15pm
Fri 12th @ Greendoor Store, 9pm
Sat 13th @ Revenge (Bad Vibrations Showcase), 6:45pm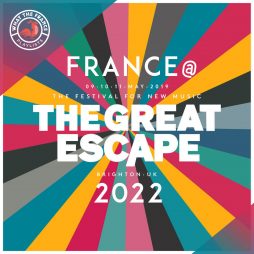 Events
France @ The Great Escape 2022
The Great Escape is an international event, held from May 11 to 14, 2022 in Brighton.
Listen now