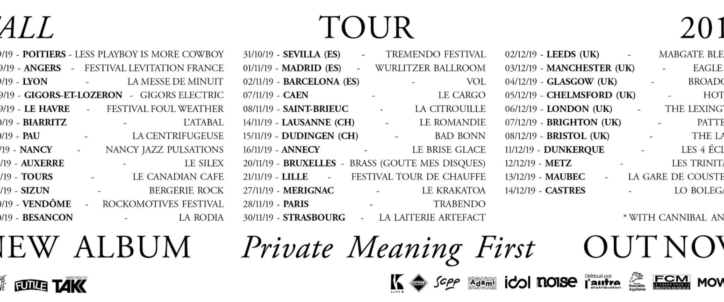 The Psychotic Monks | Tour Dates
The Psychotic Monks are a four-peice rock group that is constantly searching, fomenting a furious sound that explodes on stage.
From near-whispers to screams, The Psychotic Monks' music has been evolving in a darkly psychedelic space, unleashing chaos that is both considered and uncontrollable. Influenced by noise acts like Sonic Youth, The Birthday Party and Pere Ubu, channeled through a raw intensity that comes straight from The Stooges, they also display a lyricism that recalls Joy Division, The Doors and Pink Floyd.
Their first album, Silence Slowly And Madly Shines, was released in April 2017, and was followed by a tour throughout France and abroad (UK, Italy, Belgium…). This time, on the back of second album Private Meaning First, the band are heading out on an extensive European tour!
Tour Dates